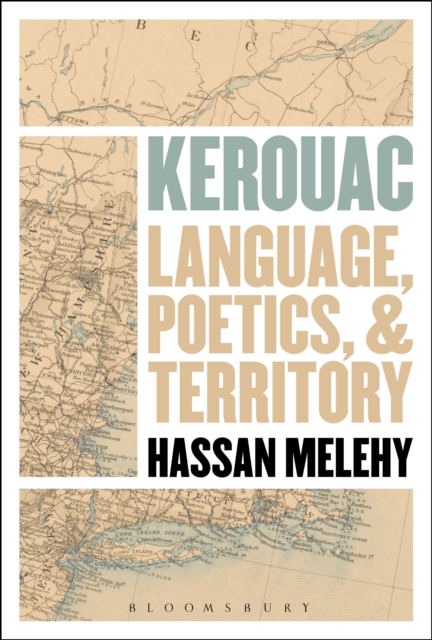 Kerouac : Language, Poetics, and Territory
Paperback / softback
Description
Given Jack Kerouac's enduring reputation for heaving words onto paper, it might surprise some readers to see his name coupled with the word "poetics." But as a native speaker of French, he embarked on his famous "spontaneous prose" only after years of seeking techniques to overcome the restrictions he encountered in writing in a single language, English.
The result was an elaborate poetics that cannot be fully understood without accounting for his bilingual thinking and practice. Of the more than twenty-five biographies of Kerouac, few have seriously examined his relationship to the French language and the reason for his bilingualism, the Quebec Diaspora.
Although this background has long been recognized in French-language treatments, it is a new dimension in Anglophone studies of his writing.
In a theoretically informed discussion, Hassan Melehy explores how Kerouac's poetics of exile involves meditations on moving between territories and languages.
Far from being a naive pursuit, Kerouac's writing practice not only responded but contributed to some of the major aesthetic and philosophical currents of the twentieth century in which notions such as otherness and nomadism took shape.
Kerouac: Language, Poetics, and Territory offers a major reassessment of a writer who, despite a readership that extends over much of the globe, remains poorly appreciated at home.
Information
Format:Paperback / softback
Pages:272 pages
Publisher:Bloomsbury Publishing Plc
Publication Date:21/09/2017
Category:
ISBN:9781501336065
Information
Format:Paperback / softback
Pages:272 pages
Publisher:Bloomsbury Publishing Plc
Publication Date:21/09/2017
Category:
ISBN:9781501336065