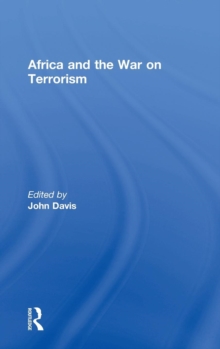 Africa and the War on Terrorism
Hardback
Description
Abject poverty and official corruption make parts of Africa a very attractive destination for terrorist organizations.
Opportunities have developed during the pre- and post-9/11 periods in Africa for the recruitment of terrorists, attainment of bases of operations and sources of funding for Al Qaeda or its affiliated terror groups. This comprehensive volume provides an extensive examination of major terrorist events in Africa.
It highlights internal and external indices to illustrate why Africa is so ripe for terrorism, ostensibly in terms of recruitment as well as attainment and sources of funding due to the continent's continuing poverty and corruption.
The volume will prove indispensable reading for anyone researching security issues, political sociology and African studies.
Information
Format: Hardback
Pages: 200 pages
Publisher: Taylor & Francis Ltd
Publication Date: 28/08/2007
Category: Sociology
ISBN: 9780754670834