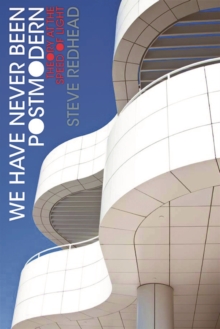 We Have Never Been Postmodern : Theory at the Speed of Light
Hardback
Description
Is it possible that various disciplines, theorists and cultural commentators have been hurtling down a blind alley in the last thirty years, searching for the holy grail of the postmodern?
What if, after all, we have never have been postmodern? Or what if we are, instead, now living 'after postmodernity'?
As global culture rushes off the cliff of catastrophe with its neo-liberal, neo-conservative ideologies mangled in the process, this book provides theory at the speed of light designed to capture the fast flickering images of the real, gone before you can blink in today's accelerated culture.
Key Features * Sets out a variety of reasons why we should move away from seeing the recent era as 'postmodern' and our culture as 'postmodernist' through a series of analyses of contemporary culture. * Highlights key theorists, such as Paul Virilio and Jean Baudrillard, who, despite the pitfalls of their work, chart a new route map out of the trajectories of the catastrophic. * Envisages a new object of knowledge for the contemporary world - mobile accelerated nonpostmodern culture (MANC). *Provides some of the building blocks and conceptual resources for a 'claustropolitan sociology' of the global future in order to better understand the catastrophic present, where claustropolis is rapidly replacing cosmopolis.
Information
Format: Hardback
Pages: 192 pages
Publisher: Edinburgh University Press
Publication Date: 29/06/2011
Category: Cultural studies
ISBN: 9780748643448
Free Home Delivery
on all orders
Pick up orders
from local bookshops
Also by Professor Steve Redhead | View all