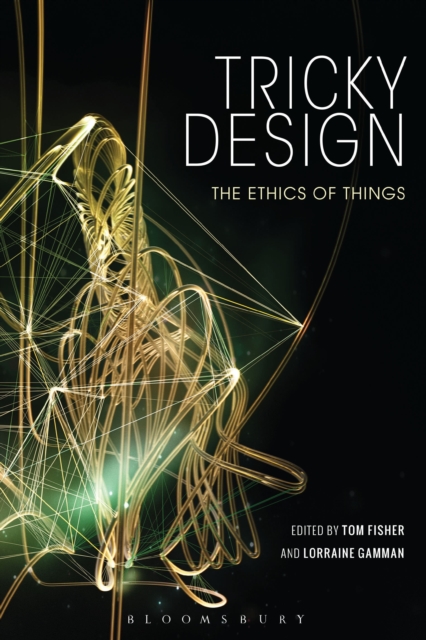 Tricky Design : The Ethics of Things
Hardback
Description
Tricky Design responds to the burgeoning of scholarly interest in the cultural meanings of objects, by addressing the moral complexity of certain designed objects and systems. The volume brings together leading international designers, scholars and critics to explore some of the ways in which the practice of design and its outcomes can have a dark side, even when the intention is to design for the public good.
Considering a range of designed objects and relationships, including guns, eyewear, assisted suicide kits, anti-rape devices, passports and prisons, the contributors offer a view of design as both progressive and problematic, able to propose new material and human relationships, yet also constrained by social norms and ideology. This contradictory, tricky quality of design is explored in the editors' introduction, which positions the objects, systems, services and 'things' discussed in the book in relation to the idea of the trickster that occurs in anthropological literature, as well as in classical thought, discussing design interventions that have positive and negative ethical consequences.
These will include objects, both material and 'immaterial', systems with both local and global scope, and also different processes of designing. This important new volume brings a fresh perspective to the complex nature of 'things', and makes a truly original contribution to debates in design ethics, design philosophy and material culture.
Information
Format:Hardback
Pages:248 pages, 14 BW illus
Publisher:Bloomsbury Publishing PLC
Publication Date:13/12/2018
Category:
ISBN:9781474277181
Information
Format:Hardback
Pages:248 pages, 14 BW illus
Publisher:Bloomsbury Publishing PLC
Publication Date:13/12/2018
Category:
ISBN:9781474277181