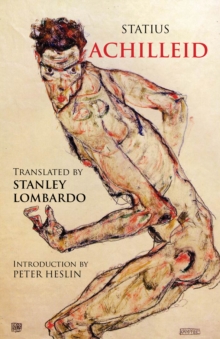 Achilleid
Paperback / softback
Description
"One of the most entertaining short narratives of all time, the Achilleid is a stand-alone work of compelling contemporary interest that moves with great rapidity and clarity.
Its compact narrative, which encompasses a brutish childhood, an overprotective mother, temporary gender bending, sexual violence, and a final coming to manhood with the promise of future military prowess, may be unparalleled in a single narrative of such brevity.
The text has survived in hundreds of manuscripts, sometimes copied with Statius' much longer and lugubrious Thebaid , but just as often with other racy short narratives and dramas taught in the medieval schools.
The poem's literary playfulness, visual imagery, and lighthearted treatment of mythological and historical data made it-and can still make it-a goldmine in the classroom.
Until now, however, it has been virtually impossible to get a sense of the work if one did not know Latin-recent translations notwithstanding.
Stanley Lombardo's translation of the Achilleid is a dream: it's sound, enthralling, and will fully engage readers with this enticing, perplexing, at times distressing, but ultimately rewarding work." -Marjorie Curry Woods, Blumberg Centennial Professor of English and University Distinguished Teaching Professor, The University of Texas at Austin
Information
Format: Paperback / softback
Pages: 88 pages
Publisher: Hackett Publishing Co, Inc
Publication Date: 24/08/2015
Category: Poetry by individual poets
ISBN: 9781624664069
Also by Publius Papinius Statius | View all