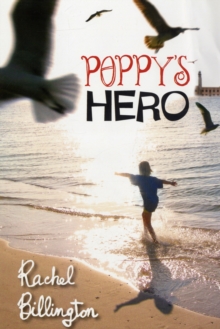 Description
When Poppy discovers that her father Frank is in prison, she is angry and bewildered.
Seeing her wonderful, heroic father in a London prison looking pale, subdued and in prison clothes, she suddenly has a brilliant idea: to free her father.
She and her friend Will invent all kinds of escape ideas for him - until she hears that he has been removed to a prison far away on an island, with five years to serve.
But when the prison decides to stage a musical using professionals and prisoners, Frank is picked for the lead role.
It is then that the questions begin...The story of a feisty girl, and how she deals with the pain of her dad's downfall, has much to say about the harsh realities faced by the unlucky children of prisoners.
Information
Format: Paperback
Pages: 288 pages
Publisher: Frances Lincoln Publishers Ltd
Publication Date: 05/01/2012
Category: General
ISBN: 9781847801920
Free Home Delivery
on all orders
Pick up orders
from local bookshops
Reviews
Showing 1 - 5 of 6 reviews.
Previous | Next
Review by aurora2615
16/06/2015
This is a quality book for young adults that is written by someone who clearly has done her research regarding the prison system. Poppy is a very likable and real character, and I think there should be more novels like this one that take the lesser-heard perspective of a child with parents who are in jail or otherwise troubled. As a librarian, I would definitely recommend this to middle grade readers, particularly if they are struggling themselves. Good writing, good plot pace, and well-rounded characterization of all the characters.
Review by sophronia82
16/06/2015
More novels should be written for young people that thoughtfully address the psychological effects of having a close family member in jail; but even being sympathetic toward a young character experiencing such trauma could not allow this reader to overcome writing that did not invite one to get involved in these characters' lives. Poppy's life at middle school and friendship with BFF Jade progresses as any thirteen-year-old girl would expect until Poppy learns that her father has been arrested and is being held in prison a short bus ride away. There is the predictable outcasting by girls at school and a new friendship with a boy Poppy formerly shunned. Unexpectedly, Poppy forms a relationship with a slightly older kid whose father is held at the same prison as Poppy's and sees it as his job to show Poppy the ropes of what it means to be part of a family where your father is in jail. Events happen quickly in this novel, but seemingly without thoughtful reflection by any of the characters; while this reader wanted to sympathize with the difficult events Poppy was going through, she is hard to like because we aren't given enough time to get inside her head. A worthy topic for young people, with writing that makes it hard to care nonetheless.
Review by 0315
16/06/2015
Poppy is a good little girl from a family struggling with economical and legal issues. This book gives a light look into the correctional facilities without causing nightmares.It also has warning about the role models that children pick and the company that they keep. All in all I say it is a nice read for a child who may have questions about someone they might know that is prison.
Review by aeisen
16/06/2015
This was a really fantastic book. The story follows Poppy and how she deals with finding out that her dad was sent to jail. How this event changes her relationship with her best friend, and her parents was interesting, as well as the new friends that she makes because of her dad being sent to jail. I think that the book was a really realistic story about how a young girl would feel having a parent in jail.
Review by pluto6490
16/06/2015
I have to say I didn't finish this book. I found it very hard to get into. I'm going to pass it on and see if it was just me.