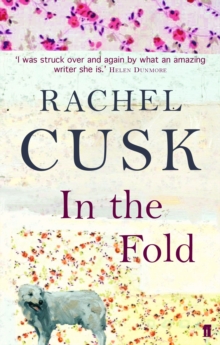 Description
Michael first met the Hanbury's of Egypt Hill when he was a young student.
He was intrigued and delighted by their bohemian lifestyle and bravado.
Twelve years later, married with a young son, Michael is invited back to the house and jumps at the chance of escaping his increasingly turbulent domestic situation.
But his illusions about the family are shattered as the rotten core of the Hanbury myth is gradually revealed.
Intimate in its insight, epic in its emotional scope, "In the Fold" is a brilliant, clever, often painful story of how we can become undone by our yearning to belong.
Information
Format: Paperback
Pages: 240 pages
Publisher: Faber & Faber
Publication Date: 01/05/2006
ISBN: 9780571228140
Free Home Delivery
on all orders
Pick up orders
from local bookshops
Reviews
Showing 1 - 1 of 1 reviews.
Review by Lukerik
09/10/2015
A few years ago I went to the pub with a friend of mine, Jamie, and a friend of his, Gerard. After listening to Gerard speak without pause for half an hour I excused myself and went to the loo. A few seconds later, Jamie followed me in."I had to have a break." I said. "He's just so boring.""I know." said Jamie. "I'm so sorry."We hugged and went back to the table. Gerard repeated the last word he had said before I left and then carried on with the sentence.Reading this novel reminded me of that day. It's such a shame, because the writing is pretty good. She's got the skills but not the soul.She's fond of her similes and some are hit but most are miss. I'm not sure if she's going for an elevated tone or showing off or what, she's definitely putting the effort in, but she gives these outlandish similes to describe such boring things they just seem out of place.Her dialogue is really good. She may use it to have her characters say incredibly uninteresting things, but it sounds real and she made me laugh three or four times.