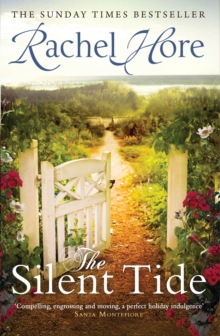 The Silent Tide
Paperback
Description
When Emily Gordon, editor at a London publishing house, commissions an account of great English novelist Hugh Morton, she finds herself steering a tricky path between Morton's formidable widow, Jacqueline, who's determined to protect his secrets, and the biographer, charming and ambitious Joel Richards.
But someone is sending Emily mysterious missives about Hugh Morton's past and she discovers a buried story that simply has to be told...
One winter's day in 1948, nineteen year old Isabel Barber arrives at her Aunt Penelope's house in Earl's Court having run away from home to follow her star.
A chance meeting with an East European refugee poet leads to a job with his publisher, McKinnon & Holt, and a fascinating career beckons.
But when she develops a close editorial relationship with charismatic young debut novelist Hugh Morton and the professional becomes passionately personal, not only are all her plans put to flight, but she finds herself in a struggle for her very survival.
Rachel Hore's intriguing and suspenseful new novel magnificently evokes the milieux of London publishing past and present and connects the very different worlds of two young women, Emily and Isabel, who through their individual quests for truth, love and happiness become inextricably linked.
Information
Format: Paperback
Pages: 528 pages
Publisher: Simon & Schuster Ltd
Publication Date: 01/09/2013
ISBN: 9781849832908
Free Home Delivery
on all orders
Pick up orders
from local bookshops
Reviews
Showing 1 - 1 of 1 reviews.
Review by Eyejaybee
16/06/2015
I am very grateful to my friend Rhiannon (and I don't often saying that!) for persuading me to read this book. It is certainly not the sort of work that I would normally have looked at twice if I had come across it in a bookshop as I would,no doubt, have dismissed it as "chick lit").. Well that just goes to show that one can't, or at least shouldn't, judge a book by its cover!The novel moves between contemporary London where Emily Gordon works on the editorial staff of Parchment, a literary publisher and the late 1940s where Isabel Barber has fled the tedium of her home life in Kent for "The Smoke", pitching up unannounced at her Aunt Penelope's house asking to be put up for a few nights. Penelope (not one to be confined by orthodox rules) complies, and through her circle of acquaintances Isabel is introduced to the fringes of London's literary world, finding a low-paid job at the publishing house McKinnon and Holt. Through her diligence and patience Isabel becomes established at the publisher and shows a considerable flair for reviewing manuscripts. Before long she encounters Hugh Morton, an aspiring novelist whose first novel is to be published by McKinnon and Holt.. Isabel's guidance on the female perspective proves invaluable and she and Hugh fall in love, and eventually marry.Meanwhile, back in the present day, Emily finds herself working on a project with Joel Richards who has been commissioned to write a biography of Hugh Morton, scheduled to coincide with the broadcast of a new television adaptation of "The Silent Tide", Morton's masterpiece. Her interest in the project is spurred when she starts to receive old manuscripts and notes that were clearly written by Isabel. there is no indication of where they are coming from, but they appear to be genuine and show a different perspective on Isabel's marriage to Hugh from that emerging in Joel's biography.The plot develops seamlessly and completely credibly, and the characters are also totally believable, coming together to make a very entertaining and enjoyable novel.