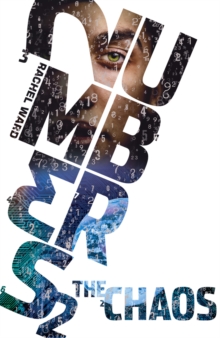 Numbers 2: The Chaos
Paperback
Description
Like his mother, Jem, when he looks in people's eyes, Adam can see the dates of their deaths.
It's hard enough living with this terrible gift, but life is about to get tougher.
Adam sees that everyone around him has the same date - January 2027.
Something huge is going to happen. Something bad. But what is it? And what can he do about it?
Information
Format: Paperback
Pages: 352 pages
Publisher: Chicken House Ltd
Publication Date: 07/06/2010
Category: General
ISBN: 9781906427306
Free Home Delivery
on all orders
Pick up orders
from local bookshops
Reviews
Showing 1 - 4 of 4 reviews.
Review by pollywannabook
16/06/2015
Review courtesy of All Things Urban FantasyTHE CHAOS picks up more than a decade after NUMBERS ended. Both Jem and Spider are dead and their son, Adam, is being raised by Spider's grandmother. The heartbreaking ending of NUMBERS confirmed that Adam had indeed inherited his mothers morbid ability of seeing the date of a person's death in their eyes and the burden of that 'gift' has taken its toll. But Adam is not just his mother's son. He's every bit as angry at the world as his father was. More so. I could feel his rage boiling under his skin constantly, even the slightest provocation would set him off. It's no surprise that he makes a nasty enemy his first day at a new school, but it is surprising when he meets Sarah. She is the other protagonist in THE CHAOS and gets half the chapters. Her story is every bit as tragic as Adam's and his parents, if more insidious. Like Adam, she's special, but in a different way. When she meets Adam for the first time, it's literally her nightmare come to life. The depiction of London is every bit as vivid as before, both the posh and seedy locations described with equal clarity. The characters are likewise portrayed with complete transparency. Ward doesn't shy away from the ugly truth, but neither does she gratuitously exploit her characters. They are all hard, brash and belligerent, angry at the world and themselves, Adam more so than Sarah. But I found them both so compelling and realistic that I wasn't put off by the volatile aspects of their personalities, quite the opposite. I cared about them desperately. THE CHAOS is a story that demands your complete attention until its over. I was held captive by this story, these young lovers, the injustice of their lives, and the impossible task set before them. There is love and hatred, desire and depravity, hope and despair. All told in beautiful prose by the talented Rachel Ward. The third Numbers book, INFINITY, will be released on June 6, 2011. I can only pray that my number is not up before then.Sexual Content: Kissing. A scene of sensuality. References to rape and incest. References to prostitution.
Review by claireh18
16/06/2015
Absolutely loved this second instalment of the Numbers series. Well written, great characters, fast paced and exciting. Endearing leading characters in Adam and Sarah, plus of course the fantastic Nan. Will be starting book 3 tonight - brilliant series which has kept me up all night!
Review by BookLoversLife
16/06/2015
Better than the first but its still hard to like the characters.
Review by ChristineEllei
27/08/2015
We enter this book about 17 years after the end of the first book, NUM8ERS. Adam is cursed by the same ability as his mother, Jem. He can see the numbers indicating each person's date of death floating above their heads. We learn that Jem has died, but was in Adam's life long enough to teach him about his ability. Now Adam is living with Nan … which pretty much takes us back to where book one started, Adam's father living with Nan. <br/><br/>I so enjoyed NUM8ERS and its cliffhanger ending that I was looking forward to reading this book. Unfortunately, the anticipation lasted about three pages. That was when I realized it was going to be the first book all over again, but with different names and a different setting. Sigh! That being said, it was not a totally boring read and had enough of a tease at the end of the book that I will pick up the third just to see how it all comes out.<br/>