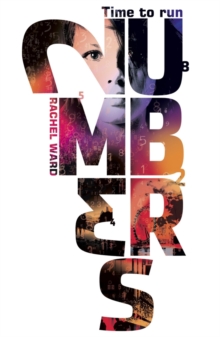 Description
Since her mother's death, fifteen-year-old Jem has kept a secret. When her eyes meet someone else's, a number pops into her head - the date on which they will die. Knowing that nothing lasts forever, Jem avoids relationships, but when she meets a boy called Spider, and they plan a day out together, her life takes a new twist and turn.
Waiting for the London Eye, she sees everyone in the queue has the same number - something terrible is going to happen.
Information
Format: Paperback
Pages: 304 pages
Publisher: Chicken House Ltd
Publication Date: 08/11/2008
Category: General
ISBN: 9781905294930
Free Home Delivery
on all orders
Pick up orders
from local bookshops
Reviews
Showing 1 - 5 of 7 reviews.
Previous | Next
Review by SmithSJ01
16/06/2015
I quite enjoyed reading this young adult book. It's certainly pacey and very relevant for the times with the inclusion of terrorism. The book is very readable with good length chapters that do keep you wanting to read on. The reason it doesn't warrant 5 stars in my opinion is that the book will date itself specifically because it is set in December 2008, which might not hold the same interest in 5 or 10 years time for teenage readers and secondly because of reference to the London Eye, already almost a decade old. The characters of Spider and Jem are great to read about. However I do feel that Rachel Ward has tried to capture too many stereotypes. The book is full of them – a white narrator with a black friend, disaffected low-achieving teenagers, drugs and alcohol within gangs, children in care and upper-class stereotypical families. Having said all this, the actual plot runs smoothly.I do believe it helped that I was reading this book at the exact time that it was set, it seemed to make it exciting and enthralling. There's definite potential though for this author as this is overall, a good debut novel with appeal for a range of audiences. Whilst there's enough to hold the reader's attention, it did seem to stall for a period and I was left wondering if there was substantial material for the author to continue with the pace she had started. Although there was, the conclusion didn't seem fitting for me and was something I feel could have been better developed.
Review by DubaiReader
16/06/2015
An excellent Young Adult novel.This book really grabbed me. I loved the idea that Jem could see the dates of people's deaths when she looked at their faces and because of that she avoided eye contact and became reclusive.Having lost her mother from an overdose when Jem was 7, she was taken into care and shunted through a number of foster homes.Little wonder then, that she was an outsider at school, considered 'weird' by her classmates.At 15 she finally connects with another outsider, socially inept Spider. They are so good for each other - and I think this was my favourite part of the book.Unfortunatley life isn't that simple and as events escalate out of control they make some irrational decisions that have far reaching consequences.If I had a criticism of this book it would be that the second half had a tendancy to become a bit unbelievable but I felt for Jem as she had to make the heart wrenching decision as to whether to hide her 'talents' or admit to them, and what the implications would be if it were known that she could predict people's death dates.All in all a highly recommended read for adults and teenagers alike
Review by BookSpot
16/06/2015
Since she was a little girl being pushed around in a stroller by her mother, Jem has seen when people are going to die. As soon as she looks someone in the eye she sees a number in her head, the date of their death. Used to be she didn't know what the numbers meant...then her mother died and she figured it all out.Now she avoids relationships of any kind, knowing she can't get close to someone while knowing the entire time when they're going to die. It's not a great life, but it's mostly working for Jem. Until she meets Spider and he manages to worm his way past her defenses.Jem knows things are going to be different, it's been years since she's let herself care what happened to another person, let herself be involved in someone else's life like this. And then things get more complicated when Jem and Spider take a trip to London and are waiting in line to ride the Eye.Everyone around them has the same number, the same date of death, and it's that day.It's the choice Jem and Spider make then that really gets the book going and where things get really interesting and develop beyond the 'Jem knows when people will die' basic story.This book caught my attention (with the cover at first) before I even knew it was going to be released in the US and it wasn't until I'd already been reading it that I found out it was being released here as well. The idea of a girl who can look at people and know the date they're going to die is an intriguing one to be sure but it could get tired very easily.What was great about Numbers is that the ramifications of Jem knowing when people were going to die seemed to really be thought out (and it didn't become some sort of freak show thing or something she used to get attention). And the story took off in a direction I never would have anticipated, both in the larger plot and in the individual events that happened--it really was great.Jem and Spider (and the other characters, as well) were really interesting characters and not predictable or stereotypical either.I'm really interested, actually, in reading the US version of this, too because I want to see what changes between the two because it seemed pretty British to me (in language at least--maybe more).This little book (mine's paperback) was one that I definitely underestimated. It was something that I thought just sounded like...well, maybe a good gimick (Medium had an episode where she could see how many days people had left to live so it's not enitrely original), but it turned out to be about some great characters and a lot deeper than I ever woud have guessed. I know I'm definitely going to be looking for more from Rachel Ward (and the publisher-I have two books by that publisher and they're awesome!).10/10
Review by deargreenplace
16/06/2015
Jem and Spider are everything the Daily Mail fears in today's teenager. Jem's mum died of a heroin overdose when Jem was just 7. Spider is veering close to a life of gangs and drugs. Both 15, they know each other through school - a place they rarely go.Jem has been keeping a secret during all the years that she's moved from one foster family to another - she can see the date of anyone's death. It hangs over their head as soon as she looks them in the eye. For this reason, Jem heeps her hoodie up most of the time and stares at her feet.Jem and Spider start spending time together, and events at a party lead to them taking off on the run together, heading for Westonsupermare where Spider once had a memorable day out with his gran. But Jem has already seen Spider's number - can it be changed?I really liked the characters in this book. They seemed real. And I cried a bit at the end. You don't need to be 15 to enjoy Numbers.
Review by emleemay
16/06/2015
I was pleasantly suprised by this book, I really liked the story and the exploration of the underclasses and labelling in society. The questions asked about the current justice system in Britain and whether or not the police are simply looking for a likely candidate to blame, are often a question faced in reality. The exploration of racial issues also gives insight into a dark world where the police see a black boy (or girl, but less so) automatically as a criminal or at least a suspect.<br/><br/>The plot intrigued me as soon as I heard of it. The protagonist, Jem, has been able to see the numbers all her life, as soon as she looks into someone's eyes, she knows the date they will die. The numbers have always been absolute and unchanging. But one day she sees the exact same numbers on everyone waiting in the London Eye queue and flees, knowing the tragic fate of the passengers. The Eye becomes subject to a terrorist attack and the only CCTV footage shows Jem and her friend Spider running away from the scene. Instant suspects, the two attempt an escape, heading for a seaside town of Spider's childhood.<br/><br/>The story idea was very good, it seemed fairly original to me unless someone better-read would like to correct me. The focus on the lower working class was insightful but, most likely, exaggerated. I find it stereotypical of the author to paint every one as a drug-dealer or criminal of some kind, all with a low life expectancy to go with it. Some of it may be an accurate depiction of the struggles faced when you aren't born into wealth and opportunity but I grew up in a very mixed-class English town and the only difference between those defined as 'working class' and 'middle class' was their income. Neither were criminals, neither lacked education or ambition.<br/><br/>The race issue, however, can still happen and the author made her point very effectively by the way that the police assume without question that Spider must be a criminal.<br/><br/>The love story is something I didn't expect and when it first happened I didn't expect to get into it either. Actually, I became rather absorbed. Jem is such a strong character, I like how she is the one to pull Spider out of the river instead of waiting for him to come to her rescue (Twilight, anyone?); and how the two are partners, equally helping each other and sharing one another's strengths and weaknesses - there is no damsel, no knight in shining armour, they are both equals who have been labelled by society since they were young kids.<br/><br/>The ending, well the bit just before the ending, made me cry. I felt unexpected emotion for the characters and was left with no doubt as to whether I would read Numbers #2. And even if that bit before the ending hadn't been enough, the very last line would have been the cliffhanger to seal the deal. I was very impressed.