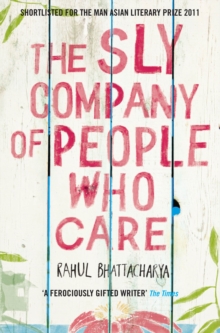 The Sly Company of People Who Care
Paperback / softback
Description
WINNER OF THE ONDAATJE PRIZE 2012 WINNER OF THE HINDU LITERARY PRIZE 2011 SHORTLISTED FOR THE MAN ASIAN LITERARY PRIZE 2011 A twenty-six-year-old Indian journalist decides to give up his job and travel to Guyana, a forgotten colonial society of raw, mesmerizing beauty.
But he is not just seduced by the country: he is also captivated by the feisty yet fragile Jan, and together they embark on an adventure which will take them into a new country and change both their lives.
In his dazzling and ambitious debut novel, Rahul Bhattacharya has captured the heady adventures of travel, the overheated restlessness of youth, and the paradoxes of searching for life's meaning in the escape from home. 'His narrator has a charming, confident voice that engages instantly, and his descriptions of landscapes and people are ravishing . . . We look forward to seeing this on (at least) the Booker longlist.' The Times 'He is clever, insightful and funny.
With a style resonant of some of the best Asian writing by giants such as Naipaul and Rushdie . . . If you can keep up, this debut novel has powerful charm.' Daily Mail 'It is beautifully written and brims with charm . . . Definitely a book to be savoured lying in a shady hammock, with a bottle of rum and cricket on the radio.' Financial Times
Information
Format: Paperback / softback
Pages: 304 pages
Publisher: Pan Macmillan
Publication Date: 23/02/2012
ISBN: 9780330534741
Also by Rahul Bhattacharya