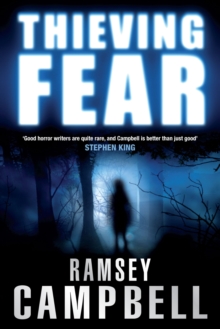 Description
Charlotte Nolan and her cousins may not have ended up in the jobs they hoped to have when they were teenagers, but they've made their way in life.
Charlotte works for a London publisher, Ellen cares for the elderly, Hugh has left teaching to work in a supermarket while his brother Rory is a controversial artist.
Then more than their jobs begin to go wrong as something reaches out of the past for them.
What has it to do with the summer night they spent on Thursaston Common?
If the dreams they had that night are catching up with them, how is the Victorian occultist Arthur Pendemon involved?
Before the nightmare ends more than one of them will have to enter what remains of Pendemon's house and confront what still lives there in the dark.
Information
Format: Paperback
Pages: 336 pages
Publisher: Ebury Publishing
Publication Date: 01/03/2009
Category: Horror & ghost stories
ISBN: 9780753518113
Free Home Delivery
on all orders
Pick up orders
from local bookshops
Reviews
Showing 1 - 1 of 1 reviews.
Review by bibliobeck
16/06/2015
Slooooooooow, slow, slow and plodding. This is the first book I've read by Ramsey Campbell, although I have a couple of others TBR on my shelves. But I was so disappointed with this book. The premise is great but I hated the characters. They are absolutley gormless and the build up to the good stuff took until the last couple of chapters. I almost gave up but I'm glad I didn't as I caught a fleeting glimpse of the disturbing imaginings that Campbell is cleary capable of. This is the tale of four cousins who go camping and disturb some terrible evil from the past. Years later it comes back to haunt them when one of the cousins decides to write a book about people camping who disturb some magic thing thus echoing their experience. It could have been so much more though. The cousins, despite seeming close snipe at each other and in turn their work colleagues snipe at them. Even peripheral characters are so annoying that it makes them almost unbelieveable. They are nosy, nasty, bullies giving sidelong glances and asking questions that are way too personal for first meetings. At the end as the evil Pendemon's house is laid bare room by eerie room is when the book finally comes alive and a book filled with this kind of writing would have thrilled me, but it took so long to get there that I'd have to say read it with the lights on....to keep you awake.