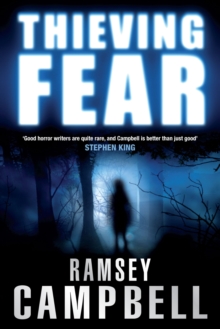 Thieving Fear
Paperback / softback
Description
Charlotte Nolan and her cousins may not have ended up in the jobs they hoped to have when they were teenagers, but they've made their way in life.
Charlotte works for a London publisher, Ellen cares for the elderly, Hugh has left teaching to work in a supermarket while his brother Rory is a controversial artist.
Then more than their jobs begin to go wrong as something reaches out of the past for them.
What has it to do with the summer night they spent on Thursaston Common?
If the dreams they had that night are catching up with them, how is the Victorian occultist Arthur Pendemon involved?
Before the nightmare ends more than one of them will have to enter what remains of Pendemon's house and confront what still lives there in the dark.
Information
Format: Paperback / softback
Pages: 336 pages
Publisher: Ebury Publishing
Publication Date: 05/03/2009
Category: Horror & ghost stories
ISBN: 9780753518113