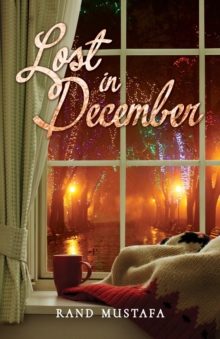 Lost in December
Paperback
Description
Sabina Evans was on her way to work like any other simple day in her simple life in Arizona, but when her boss retires and the new boss is the same charming stranger she met on the way to work, everything changes. Her anger, hatred and the aggressive attitude she had, day after day, in that same coffee shop, by that same window, turned to passion and love.
He visits her once at the flower shop that her father owns to buy flowers before Christmas, but who were those flowers were for?
What happens when she finally knows? What's in his wallet? The twenty-three-year old country girl finally finds her prince charming Ian Williams, who turns her into someone else she never expected to become.
At the same time, she finds her dream career as a designer for America's most famous fashion magazines.
Sabina thinks the best solution to keep both is to lie to Ian but she never knew what was going to happen next.
Meanwhile, Stephan Haralson is someone she never expected to appear in her life, and although his only wish was to enter her life and change it, it is she who changes his life for good.
Two jobs and a one secret, a dream coming true, an impossible love story, a third secret love and lots of disappointment, it has all been Lost in December.
Information
Format: Paperback
Pages: 114 pages
Publisher: Austin Macauley Publishers
Publication Date: 29/03/2018
Category: Romance
ISBN: 9781788231176
Free Home Delivery
on all orders
Pick up orders
from local bookshops