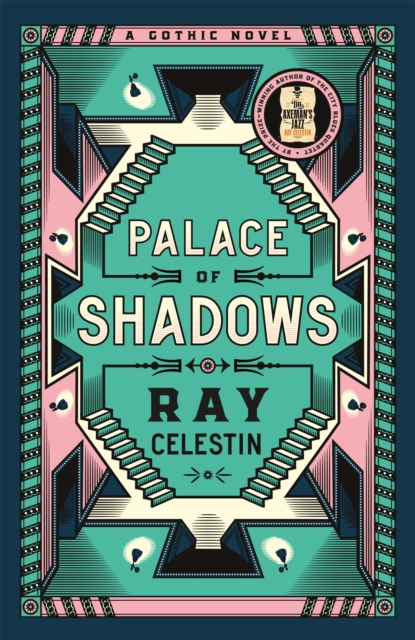 Palace of Shadows : A Spine-Chilling Gothic Masterpiece from the Award-Winning Author of the City Blues Quartet
Hardback
Description
'Chillingly gothic' – Guardian, 'Best Crime and Thrillers of 2023''Gloriously bonkers . . . a hugely entertaining slice of Gothic fantasy ' – Andrew Taylor, bestselling author of The Shadows of LondonAn outstanding historical novel for fans of The Essex Serpent and Piranesi, Ray Celestin's Palace of Shadows can lay claim to having at its centre the most Gothic House of them all . . . "I'm not asking you to build something impossible.
I'm asking you to build something that contains all the strangeness and confusion that you can muster."Samuel Etherstone, a penniless artist, is adrift in London.
His disturbing art is shunned by patrons and critics alike, his friend Oscar Wilde is now an exile living in Paris, and a personal tragedy has taken its toll.
So when he is contacted by a mysterious heiress, Mrs Chesterfield, and asked to work on a commission for the house she is building on the desolate Smugglers' Coast of North Yorkshire, he accepts the offer. Staying overnight in the local village pub, Samuel is warned not to spend too much time there.
He is told of the fate of the house's original architect, Francisco Varano, chilling tales of folk driven mad by the house, of it being built on haunted land where young girls have vanished, their ghosts now calling others to their deaths... It is only on arrival at the Chesterfield house that he learns the sinister details of Varano's disappearance. And yet its owner keeps adding wing upon wing, and no one will tell him the reason behind her chilling obsession . . . But as Samuel delves deeper into the mysteries that swirl about the house, the nature of the project becomes terrifyingly clear. 'An absolute triumph' – Sunday Express
Information
Format:Hardback
Pages:352 pages
Publisher:Pan Macmillan
Publication Date:12/10/2023
Category:
ISBN:9781035019076
Information
Format:Hardback
Pages:352 pages
Publisher:Pan Macmillan
Publication Date:12/10/2023
Category:
ISBN:9781035019076