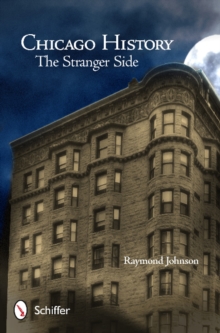 Chicago History: Stranger Side
Paperback / softback
Description
Former criminal investigator, author, and local historian Ray Johnson takes a new look at nine popular Chicago locations and their history, digging up strange new discoveries and connections.
Who may have murdered sisters Barbara and Patricia Grimes in 1956?
Who is the seventh body located under the 1893 Columbian Expo Cold Storage Fire Memorial at Oak Woods Cemeterya|when there should only be six?
Is there more of a link between H.H. Holmes and Chicago's White City than previously thought, and could there also be another connection to England and other murders?
What ties Chicago to the Titanic disaster of 1912? What rituals were being performed at El-Sabarum (currently The Tonic Room) that could explain some of the bizarre occurrences reported there?
Explore these historic mysteries and read about the stranger side of Chicago. Original illustrations by Kimberly MacAulay.
Information
Format: Paperback / softback
Pages: 160 pages, 66 b/w photos
Publisher: Schiffer Publishing Ltd
Publication Date: 28/02/2014
Category: Military history
ISBN: 9780764345098