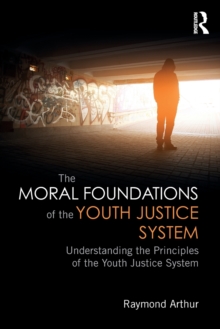 The Moral Foundations of the Youth Justice System : Understanding the principles of the youth justice system
Paperback / softback
Description
When is it fair to hold young people criminally responsible?
If young people lack the capacity to make a meaningful choice and to control their impulses, should they be held criminally culpable for their behaviour?
In what ways is the immaturity of young offenders relevant to their blameworthiness?
Should youth offending behaviour be proscribed by criminal law?
These are just some of the questions asked in this thoughtful and provocative book. In The Moral Foundations of the Youth Justice System, Raymond Arthur explores international and historical evidence on how societies regulate criminal behaviour by young people, and undertakes a careful examination of the developmental capacities and processes that are relevant to young people's criminal choices.
He argues that the youth justice response needs to be reconceptualised in a context where one of the central objectives of institutions regulating children and young people's behaviour is to support the interests and welfare of those children. This timely book advocates a revolutionary transformation of the structure and process of contemporary youth justice law: a synthesised and integrated approach that is clearly distinct from that used for dealing with adults.
This book is a key resource for students, academics and practitioners across fields including criminal law, youth justice, probation and social work.
Information
Format:Paperback / softback
Pages:122 pages
Publisher:Taylor & Francis Ltd
Publication Date:23/12/2016
Category:
ISBN:9781138781672