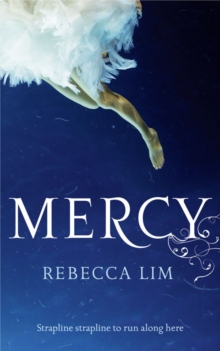 Mercy
Paperback
Part of the Mercy series
Description
An electric combination of angels, mystery and romance, MERCY is the first book in a major new paranormal series.There's something very wrong with me.
I can't remember who I am or how old I am, or even how I got here.
All I know is that when I wake up, I could be any one.
It is always this way.There's nothing I can keep with me that will stay.
It's made me adaptable.I must always re-establish ties.I must tread carefully or give myself away.I must survive.Mercy doesn't realise it yet, but as she journeys into the darkest places of the human soul, she discovers that she is one of the celestial host exiled with fallen angel, Luc.
Now she must atone for taking his side. To find her own way back to heaven, Mercy must help a series of humans in crisis and keep the unwary from getting caught up in the games that angels play.
Ultimately she must choose between her immortal companion, Luc, and a human boy who risks everything for her love.
Information
Format: Paperback
Pages: 288 pages
Publisher: HarperCollins Publishers
Publication Date: 28/10/2010
Category: Fantasy
ISBN: 9780007382224
Other Formats
EPUB from £4.24
Paperback from £8.65
Free Home Delivery
on all orders
Pick up orders
from local bookshops
Reviews
Showing 1 - 3 of 3 reviews.
Review by A_Reader_of_Fictions
16/06/2015
Mercy definitely was not what I was expecting. My expectation was that it would be another of the paranormal fantasy wave, something about angels, judging from the girl on the cover. While the paranormal stuff is there, it's mostly just an afterthought, though. What this book is, more than anything else, is a mystery. It is about the search for Lauren and her captor and/or killer.<br/><br/>It was so much about that actually that the paranormal gifts that helped Mercy accomplish everything seemed like a bit of a cop out. She can read people by touching them and has powers appear to help her out of tough scrapes.<br/><br/>As for the characters, I do rather like Mercy. She's brash and strong, says what she thinks, even when it's inappropriate. It should come as no surprise that I like that in a heroine. Most of the supporting cast did not interest me at all, especially Mr. Dream Boy Luke. He can just gtfo. I am much more interested in Ryan and am really wondering whether he will make a reappearance in the series or if this will be episodic, with Mercy in a different body and dealing with different people each time.<br/><br/>Mysteries aren't my genre of choice, but the story did keep me reading. The novel was a bit uneven, too, but I am still curious to try the next book in the series to find out what's going on. I am also curious whether it too will be a mystery or something different.<br/>
Review by beckymmoe
16/06/2015
Mercy is one of those books that just drops you right into the action--but since that's exactly how life is for the main character, it's completely fitting. Mercy has become used to--if it's actually something one can become used to--waking up in a completely different body and life than the one she used to know. She's done it over and over again, after all. As she slowly comes to realize the person that she's suddenly become--in this instance, it's Carmen, a high schooler who is participating in a regional chorus concert in another town--Mercy also slowly remembers certain things about herself. Dreams that she always has, with a mysterious man named Luc, who only offers her cryptic and fairly non-helpful information. Snatches of other lives she's lived (sort of) and people she's helped (she hopes). Much of the beginning of the novel has readers struggling to figure things out, right along with the main character. Though it was frustrating at times, it really did help bring Mercy's plight home to the reader. <br/><br/>The novel really picks up, though, once Mercy/Carmen meets the son of the family she's been assigned to stay with for the duration of her stay in town, Ryan. Ryan's twin sister Lauren, a singer like Carmen, disappeared over a year before and everyone but Ryan has given her up for dead. Carmen is actually staying in Lauren's old room, a room which has been preserved pretty much exactly--and eerily--as Lauren left it. Mercy/Carmen is drawn into Ryan's search at the same time she is drawn to Ryan himself. What follows is a suspenseful and action-filled read and a real page-turner. I had a hard time putting this one down while in the final third of the book, and will be looking forward to the second installment in Lim's series.
Review by KateBond
16/06/2015
This was sweet and lovely. The mystery is terrible--poorly constructed, with an obvious bad guy--but I loved the characters and cannot wait to see where the next book in the series takes us.