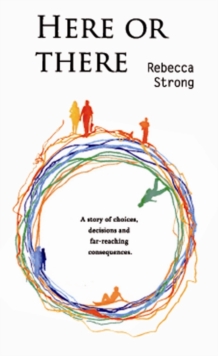 Description
Eleven seemingly unconnected characters are captured at points in their everyday lives when they are plagued by uncertainty, nostalgia, insecurity and, above all, a persistent longing for a different life.
As these characters' lives begin to touch, often without their knowledge, far-reaching consequences prevail, leading some ultimately to commit murder.
Yet - even after this potent search for better, more fulfilling lives - has each person ended up where they really want to be?
Information
Format: Paperback
Pages: 256 pages
Publisher: Legend Press Ltd
Publication Date: 28/07/2007
ISBN: 9780955103261
Free Home Delivery
on all orders
Pick up orders
from local bookshops
Reviews
Showing 1 - 1 of 1 reviews.
Review by SmithSJ01
16/06/2015
Here or There by Rebecca StrongAn unusual book in that it presents like a series of short stories that are seemingly unconnected but then all come together into a novel. The book is about eleven different characters who the reader observes at a specific point of their normal everyday lives. At the moment they are introduced to the reader they are beleaguered by a range of emotions such as insecurity and uncertainty; what they all have in common is that they are looking for something different in their life. It isn't until the book progresses that you find out which characters are linked and how. Each chapter is from the perspective of one character and a name mentioned in it, for example a wife or friend, will appear in their own chapter later in the story. The moral running through the story relates to the grass not always being greener on the other side, hence the title: here or there. Rebecca Strong introduces us to the "here" in the form of a prologue and the last chapters ties up many of the "there" with some surprises along the way.There is an interesting range of characters – some you will sympathise with, have empathy for and others you will feel have got what they deserved. What each character does is offer an insight into their mind at the time they make their decisions; some are quite intriguing as well. I enjoyed the unusual narrative and I really did want to know the outcomes of about 90% of their decisions. The back uses a quote from the novel "that at some point along the way you took a wrong turning and ended up down a completely different path?" It was interesting to find out if the grass was actually greener at the other side of the field. An enjoyable read that I recommend devoting time to. If you leave a gap in your reading you may forgot what has happened to each of the characters and the dilemmas they faced. It was with this feeling in mind that I devoted a whole afternoon to the novel and I'm pleased I did; I became absorbed in their lives this way.