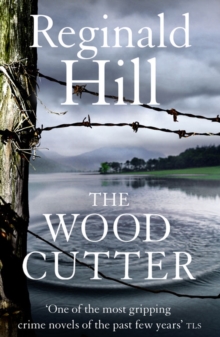 Description
A fast-moving, stunning new standalone psychological thriller - from the award-winning author of the Dalziel and Pascoe seriesWolf Hadda has lead a charmed life.
From humble origins as a woodcutter's son, he has risen to become a hugely successful entrepreneur, happily married to the girl of his dreams.A knock on the door one morning ends it all.
Thrown into prison while protesting his innocence, Wolf retreats into silence.
Seven years later prison psychiatrist Alva Ozigbo makes a breakthrough: Wolf begins to talk.
Under her guidance he gets parole, returning to his rundown family home in rural Cumbria.But there is a mysterious period in Wolf's youth when he disappeared from home and was known to his employers as the Woodcutter. And now the Woodcutter is back, looking for the truth - and revenge.
Information
Format: Paperback
Pages: 592 pages
Publisher: HarperCollins Publishers
Publication Date: 01/03/2011
Category: Thriller / suspense
ISBN: 9780007343904
Other Formats
EPUB from £1.99
CD-Audio from £23.09
Free Home Delivery
on all orders
Pick up orders
from local bookshops
Reviews
Showing 1 - 3 of 3 reviews.
Review by the.ken.petersen
16/06/2015
This is a brilliant piece of writing, and proof that Reg Hill should be counted amongst the most talented scribes of our time.Although this is a crime novel, of sorts, it is very different from the series detective novels (Dalziel and Pascoe, Joe Sixsmith): there is much less humour and quite a complex storyline. As every good crime writer does, Hill allows the reader the smug satisfaction of guessing one or two of his plot lines whilst holding the better ones to burst upon a surprised audience. Were I to set out the plot, there would be two problems; firstly, it would take much space, as this is a spiralling story of some intricacy. Secondly, it would seem far fetched - it is - and that is also where Reg Hill's skill comes into play. Whilst reading, the book seems plausible, it is only when the reader stops to think, that the stretching of credibility shines forth. Mr Hill has a way of dealing with that too: he makes the book race on so that one does not have time to consider the likelihood of such events.Five hundred and eighty pages flew by and, I would have liked a further thousand, or two; it is always a pleasure to drink in the work of such a fine craftsman.
Review by Eyejaybee
16/06/2015
A great disappointment. I find it difficult to believe that this turgid, incoherent novel could have been written by the same author who gave us the immensely entertaining and often hilarious Dalziel and Pascoe series.
Review by infjsarah
16/06/2015
Now this is more like it. Finally a reading group book that was worth the effort this year.I really enjoyed this book. The main character Wolf exerts a fascination on the reader as well as those around him.And I certainly didn't know where the story was going until half way. I stayed up very late to finish it and while there were some bits about the end that I thought could have been better (the sudden family revelation was, I thought, unnecessary), it was still a very satisfying read. My only other criticism is that it could have been slightly shorter but all in all, a chunky absorbing novel.