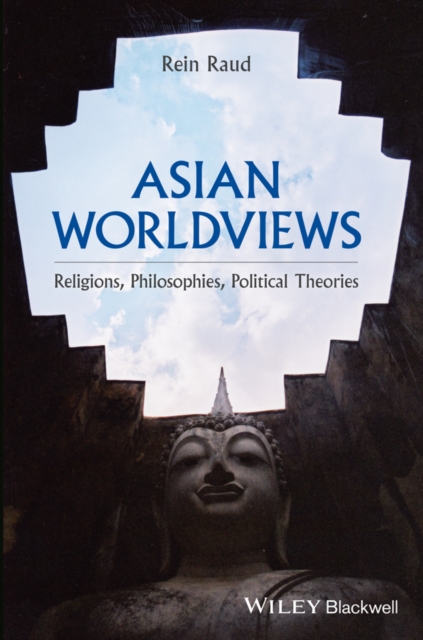 Asian Worldviews : Religions, Philosophies, Political Theories
Paperback / softback
Description
An ambitious comparative introduction to Asian thought, expertly written for undergraduate courses in Asian Studies, Asian philosophy and neighboring disciplines Recent decades have witnessed a sharp increase of interest in the cultures and regions of South and East Asia, owing in part to the prominent role Asian economies have played in the era of globalization. Asian Worldviews: Religions, Philosophies, Political Theories is a unique, reader-friendly introduction to the intellectual heritage of the region.
Assuming no previous background in Asian cultural history, Asian Worldviews moves beyond chronological and geographic boundaries to present an integrated treatment of the beliefs, teachings, and ideologies that have shaped the worldviews of approximately half of the global population.
Rein Raud explores forms of knowledge in China, India, Tibet, Japan, Korea, and Southeast Asia, providing balanced coverage of all historical periods from antiquity to the modern day. Asian Worldviews embraces the connections rather than the divisions between the religious and philosophical dimensions of South and East Asian thought, and emphasizes a robust engagement with each culture's political, social, and economic contexts.
Clear, accessible chapters discuss the development of religious, philosophical, and political thought in India, China, and Japan, and provide succinct overviews of the history of ideas in Korea, Tibet, and Southeast Asia.
Throughout the book, Raud uses a comparative approach to examine the mutual influence and productive dialogue, past and present, between Asian cultures as well as with the West, and considers the impact of various worldviews on the development of modern Asian societies. Comprehensive and well-informed by recent developments in the scholarship, Asian Worldviews: Religions, Philosophies, Political Theories is an unparalleled resource for a broad range of courses in Asian studies, philosophy, religious studies, and global politics, as well as an excellent introduction for non-specialist readers looking for a contextual foothold in the rich cultural and intellectual history of South and East Asia.
Information
Format:Paperback / softback
Pages:336 pages
Publisher:John Wiley and Sons Ltd
Publication Date:18/03/2021
Category:
ISBN:9781119165972
Other Formats
PDF from £20.36
EPUB from £20.36
Information
Format:Paperback / softback
Pages:336 pages
Publisher:John Wiley and Sons Ltd
Publication Date:18/03/2021
Category:
ISBN:9781119165972