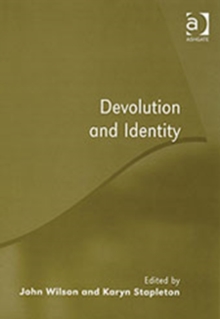 Devolution and Identity
Hardback
Description
The identity implications have been overlooked from discussions on devolution, which have tended to focus on constitutional, legal and financial issues.
In this volume, contributors from the communities under discussion explore the ways in which devolution is experienced and understood by citizens from the devolved regions of the UK.
The additional inclusion of a US perspective allows parallels with American federalism to be drawn out. Informed by a discursive/textual/communication approach to identity, Devolution and Identity offers a range of theoretical and empirical perspectives, including both macro- and micro-level analyses of devolution and identity processes.
Themes covered include discourse and interaction, national identity, flags and emblems, gender representation, newspaper letters, regional marketing, language ideology, history and culture, artistic practice, minority identities and political ideology. In exploring the impact of the devolution process on both individual and group identities, this book provides a richer understanding of the devolution process itself, as well as a new understanding of the relationship between socio-political structures and identity.
Information
Format: Hardback
Pages: 232 pages
Publisher: Taylor & Francis Ltd
Publication Date: 28/09/2006
Category: Cultural studies
ISBN: 9780754644798
Also by Reverend Dr John Wilson