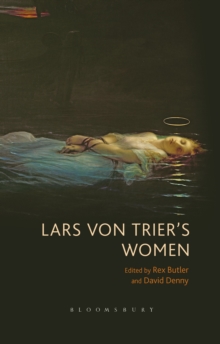 Lars Von Trier's Women
Hardback
Description
The Danish director Lars von Trier is undoubtedly one of the world's most important and controversial filmmakers, and arguably so because of the depiction of women in his films.
He has been criticized for subjecting his female characters to unacceptable levels of violence or reducing them to masochistic self-abnegation, as with Bess in Breaking the Waves, 'She' in Antichrist and Joe in Nymphomaniac.
At other times, it is the women in his films who are dominant or break out in violence, as in his adaptation of Euripides' Medea, the conclusion of Dogville and perhaps throughout Nymphomaniac.
Lars von Trier's Women confronts these dichotomies head on.
Editors Rex Butler and David Denny do not take a position either for or against von Trier, but rather consider how both attitudes fall short of the real difficulty of his films, which may simply not conform to any kind of feminist or indeed anti-feminist politics as they are currently configured.
Using Lacanian psychoanalysis and acknowledging the work of prior scholars on the films, Lars von Trier's Women reveals hidden resources for a renewed 'feminist' politics and social practice.
Free Home Delivery
on all orders
Pick up orders
from local bookshops