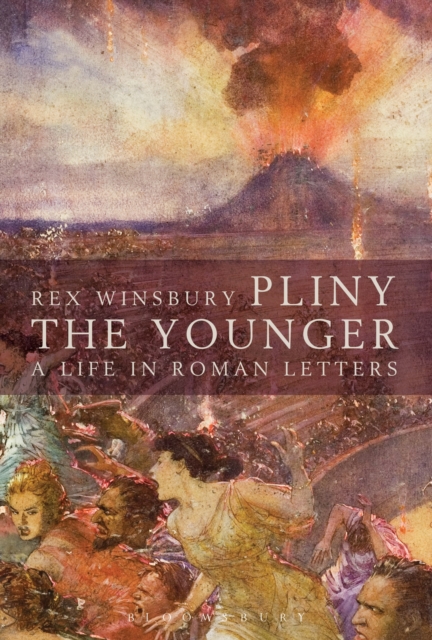 Pliny the Younger : A Life in Roman Letters
Hardback
Description
Pliny the Younger who lived c. 100 AD, left a large collection of letters, thanks to which we know him better than almost any other Roman.
He is best known as witness to the eruption of Vesuvius in 79 that destroyed Pompeii, and for his dealings with the early Christians when a regional governor.
He was not an emperor or general, but a famous lawyer of his time specialising in private finance and later a senior state official specialising in public finance.
His life straddled both a 'bad'; emperor (Domitian) and a 'good'; emperor (Trajan), so his life and letters are relevant to perennial political questions like how an honourable man could serve an absolute autocracy such as Rome, and how justice could live alongside power.
His letters also give a unique insight into social, literary and domestic life among the wealthy upper classes of the empire.
He knew most of the famous writers of his time, and wrote love letters to his wife.
But there are serious controversies about how honest and truthful a man he was - did he use his letters to rewrite history (his own history) and cover up questionable aspects of his career?This general biographical account of Pliny is the first of its kind and covers all aspects of his life in a systematic way.
This accessible title tackles key issues including his political anxieties and issues, his relationship with women and his literary style in a roughly chronological order.
It covers his life as a lawyer, both in private practice and in state prosecutions, his literary circle, his career in state office and his working relationships with two very different emperors, his background, his property and his family life.
Information
Format:Hardback
Pages:256 pages
Publisher:Bloomsbury Publishing PLC
Publication Date:07/11/2013
Category:
ISBN:9781472514585
Other Formats
Paperback / softback from £34.99
Information
Format:Hardback
Pages:256 pages
Publisher:Bloomsbury Publishing PLC
Publication Date:07/11/2013
Category:
ISBN:9781472514585