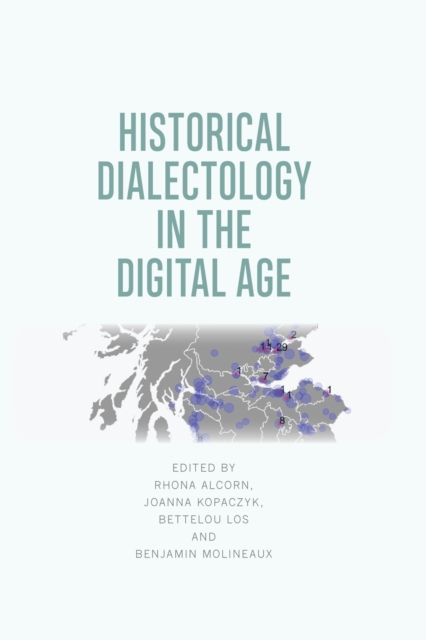 Historical Dialectology in the Digital Age
Paperback / softback
Description
Edinburgh (now the Angus McIntosh Centre for Historical Linguistics), such as eLALME (the electronic version A Linguistic Atlas of Late Medieval English), LAEME (A Linguistic Atlas of Early Middle English) and LAOS (A Linguistic Atlas of Older Scots), this volume illustrates how traditional methods of historical dialectology can benefit from new methods of data-collection to test out theoretical and empirical claims.
In showcasing the results that these resources can yield in the digital age, the book highlights novel methods for presenting, mapping and analysing the quantitative data of historical dialects, and sets the research agenda for future work in this field. Bringing together a range of distinguished researchers, the book sets out the key corpus-building strategies for working with regional manuscript data at different levels of linguistic analysis including syntax, morphology, phonetics and phonology.
The chapters also show the ways in which the geographical spread of phonological, morphological and lexical features of a language can be used to improve our assessment of the geographical provenance of historical texts.
Information
Format:Paperback / softback
Pages:288 pages
Publisher:Edinburgh University Press
Publication Date:30/11/2020
Category:
ISBN:9781474430548
Information
Format:Paperback / softback
Pages:288 pages
Publisher:Edinburgh University Press
Publication Date:30/11/2020
Category:
ISBN:9781474430548