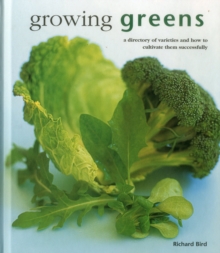 Description
Greens are highly nutritious, contributing essential vitamins and minerals to the diet, and they are particularly tasty if they are home-grown and eaten soon after harvesting.
In this book, the main types of greens are described and illustrated, with useful information about the different varieties that can be grown, their history, cultivation requirements and cooking uses.
There are step-by-step instructions for planting greens, as well as keeping them in tip-top condition by dealing with pests and diseases.
A must for novices and experienced growers alike, the book is ideal for anyone who wants to experiment with new varieties.
Other Formats
Paperback / softback from £6.69