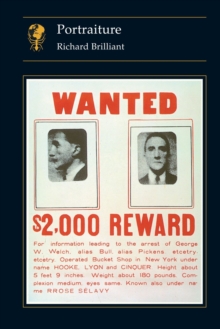 Portraiture Pb
Paperback / softback
Description
This is the first general and theoretical study devoted entirely to portraiture.
Drawing on a broad range of images from Antiquity to the twentieth century, which includes paintings, sculptures, prints, cartoons, postage stamps, medals, documents and photographs, Richard Brilliant investigates the genre as a particular phenomenon in Western art that is especially sensitive to changes in the perceived nature of the individual in society.
The author's argument on behalf of portraiture (and he draws on examples by such artists as Botticelli, Rembrandt, Matisse, Warhol and Hockney) does not comprise a mere survey of the genre, nor is it a straightforward history of its reception.
Instead, Brilliant presents a thematic and cogent analysis of the connections between the subject-matter of portraits and the beholder's response - the response he or she makes to the image itself and to the person it represents.
Portraiture's extraordinary longevity and resilience as a genre is a testament to the power of this imaginative transaction between the subject, the artist and the beholder.
Information
Format: Paperback / softback
Pages: 192 pages, 10 colour and 75 b&w illustrations
Publisher: Reaktion Books
Publication Date: 17/10/1991
Category: Theory of art
ISBN: 9780948462191