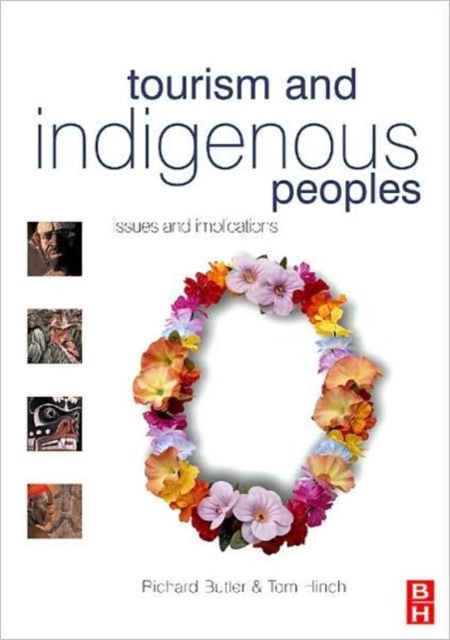 Tourism and Indigenous Peoples
Description
Tourism and Indigenous Peoples is a unique text examining the role of indigenous societies in tourism and how they interact within the tourism nexus.
Unlike other publications, this text focuses on the active role that indigenous peoples take in the industry, and uses international case studies and experiences to provide a global context to illustrate best practice and aid comparison.
First published over ten years ago the editors, Butler and Hinch, have thoroughly revised and updated the text to bring together a new collection of contributions and case studies from recognised international authors and those with first hand experiences in this area.
Divided into five main sections, the text looks at this topic under the following headings: * Involvement: Uses case studies to discuss and compare such as 'campfire' programmes in east Africa, and the employment of indigenous peoples as guides, amongst other cases,* Turbulence: Host guest relationships, conflicts on communities and contrasting strategies and results of tourism in indigenous villages in South Africa* Issues: Discusses issues such as authenticity, religious beliefs and managing indigenous tourism in a fragile environment* Progress: Looks at tourism education, tourism and cultural survival and examples of the policy and practice of indigenous tourism. * Conclusions: Five contributions from indigenous people on North America, Australasia and Europe to discuss implications and experiences. Each section uses international case studies from, for example, Australia, New Zealand, Nepal, Namibia, Thailand, Saudi Arabia and South America.
Information
Format:
Pages:400 pages
Publisher:Taylor & Francis Ltd
Publication Date:25/09/2007
Category:
ISBN:9780750664462
Information
Format:
Pages:400 pages
Publisher:Taylor & Francis Ltd
Publication Date:25/09/2007
Category:
ISBN:9780750664462