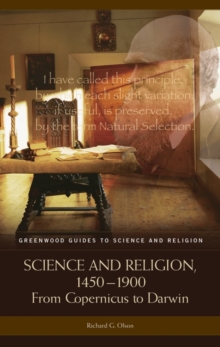 Science and Religion, 1450-1900 : From Copernicus to Darwin
Hardback
Description
Galileo. Newton. Darwin. These giants are remembered for their great contributions to one of the most important phenomena in world history: science.
But what is often forgotten is the profound influence on their lives and works of that other great phenomenon of Western Culture: Christianity.
This book, the first volume in the Greenwood Guides to Science and Religion, explores the many ways in which religion-its ideas, attitudes, practices, and institutions-interacted with science from the beginnings of the Scientific Revolution to the end of the 19th century.
Infused with the most up-to-date scholarship, the volume is aimed at the nonspecialist audience, explaining in clear language how inextricably linked science and religion have been during most of the last 500 years. While discussing how science and religion occasionally clashed, this volume also explores the positive interactions these two institutions have experienced during this seminal period in Western history.
The Christian Humanism of the 16th century promoted the new, utilitarian approach to natural knowledge that distinguishes Modern from Medieval science.
The Jesuits were instrumental in the development of the experimental and mathematical sciences during the Scientific Revolution.
In the 17th century, the English Puritans advocated alchemical science and their opponents, liberal Anglicans, promoted a new, mechanistic approach to the sciences.
The geological advances of the 19th century were often religiously motivated; the discoveries of biblical criticism of the same period were inspired by the science of the day.
This volume includes a selection of primary source documents to help readers understand the arguments and beliefs of the people of the time, and an annotated bibliography to assist readers in finding further information on the topics.
Other Formats
Paperback / softback from £18.69
Free Home Delivery
on all orders
Pick up orders
from local bookshops
Also by Richard G. Olson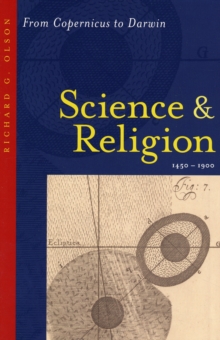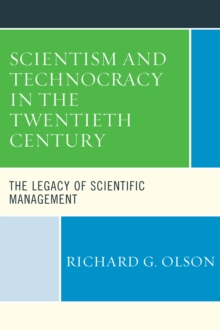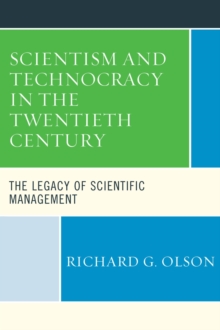 Also in the Greenwood Guides to Science and Religion series | View all