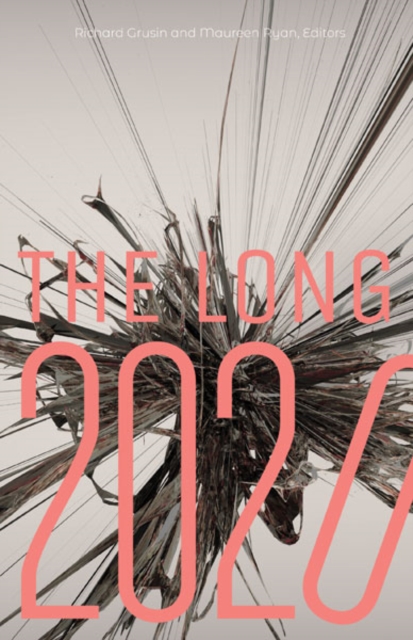 The Long 2020
Paperback / softback
Description
Sharply intelligent, often personal reflections on the global crises of 2020 that are still ongoing By all accounts, 2020 was the longest year in recent memory, as people in the United States and across the globe careened from one unfolding catastrophe to another.
The consequences of this devastating year are sure to impact the planet for decades, if not centuries, to come.
This collection considers the question of that long 2020 from the perspective of the lived experience of the year, its long and deep roots in various human and nonhuman pasts, and the transformation of our sense of the future. The Long 2020 assembles a strikingly interdisciplinary group of scholars and thinkers to address how the many crises of 2020-epidemiological, political, ecological, and social-have unfolded, examining both their origins as well as their ongoing effects.
The contributors address questions of time, history, and scale as they have played out, and continue to play out; the relationship between home and environment, with a focus on architecture, breathing, and human-nonhuman relations; and the experience of cultural, political, and social life, deploying cultural and political theory to explore questions of race, gender and sexuality, and democracy. The global pandemic has still not abated, reflecting the need to rethink our interrelatedness to viruses and other species.
In bringing together this diverse group of authors, The Long 2020 offers a variety of perspectives on the impacts of that fraught year, the effects of which continue to permeate daily life. Contributors: Stacy Alaimo, U of Oregon; Elisabeth Anker, George Washington U; Janelle Baker, Athabasca U, Alberta, Canada; Daniel A.
Barber, U of Pennsylvania Weitzman School of Design; Adia Benton, Northwestern U; Levi R.
Bryant, Collin College; Beatriz Colomina, Princeton U; William E.
Connolly, Johns Hopkins U; Cary Gabriel Costello, U of Wisconsin-Milwaukee; Megan Craig, Stony Brook U; Wai Chee Dimock, Harvard U; Paulla Ebron, Stanford U; Nirmala Erevelles, U of Alabama; Roderick A.
Ferguson, Yale U; Rosa E. Ficek, U of Puerto Rico at Cayey; Stefanie Fishel, U of the Sunshine Coast in Queensland; Jonathan Flatley, Wayne State U; Jennifer Gabrys, U of Cambridge; David Gissen, Parsons School of Design and the New School, New York; Dehlia Hannah, The Royal Danish Academy of Fine Arts; Karen Ho, U of Minnesota; Bonnie Honig, Brown U; Frederic Keck, Laboratory of Social Anthropology (CNRS Paris); Eben Kirksey, Deakin Institute in Melbourne, Australia; Bernard C.
Perley, U of British Columbia, Vancouver; Tom Rademacher; Renya Ramirez, U of California, Santa Cruz; Zoe Todd (Metis); Anna Tsing, U of California, Santa Cruz; Sarah E.
Vaughn, U of California, Berkeley; Rebecca Wanzo, Washington U; McKenzie Wark, Eugene Lang College, New York City.
Information
Format:Paperback / softback
Pages:336 pages, 40 black and white illustrations
Publisher:University of Minnesota Press
Publication Date:07/02/2023
Category:
ISBN:9781517914714
Information
Format:Paperback / softback
Pages:336 pages, 40 black and white illustrations
Publisher:University of Minnesota Press
Publication Date:07/02/2023
Category:
ISBN:9781517914714
Also in the 21st Century Studies series | View all