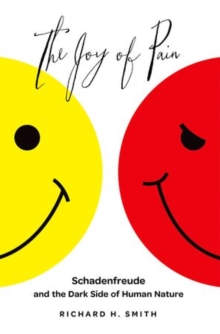 The Joy of Pain : Schadenfreude and the Dark Side of Human Nature
Hardback
Description
Few people confess easily to taking pleasure in the misfortunes of others.
Maybe this is why there is no word for the feeling in English. And so schadenfreude, that beguiling German word, is borrowed to label the experience.
But most of us can secretly think of many times when a misfortune suffered by someone gave us pleasure.
What sports fan can suppress delight when a hated rival loses?
Political junkies know the thrill of a scandal befalling an opposing candidate. How about when an envied friend suffers a little setback?
Who fails to laugh when an arrogant but untalented contestant is humiliated on American Idol, or when the embarrassing vice of an ideological politician is exposed?
This book, written by one of the world's foremost scholars of envy and shame, explores the emotion we dare not admit to: schadenfreude.
From garden-variety envy and competition to malignant intent and concepts of deservingness and comeuppance, psychologist Richard Smith explains why we feel schadenfreude with examples ranging from literary works and reality television to neuroscience. Although schadenfreude is hardly a feeling to nourish in oneself or to encourage as a cultural habit, Smithargues that there is no getting rid of it, when the misfortunes of others can lead to our benefit.
Indeed, schadenfreude can be sweet revenge when it is personal, but as Smith argues in a fascinating exploration of anti-semitism in the 20th century that concludes the book, this passive thrill can leadto devastating consequences.
Free Home Delivery
on all orders
Pick up orders
from local bookshops