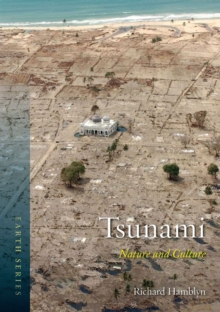 Tsunami : Nature and Culture
Paperback
Description
Tsunamis - ferociously dangerous sea waves - have caused widespread destruction to countries, populations and natural landscapes since antiquity.
Crashing upon land with the entire weight of an ocean behind them, tsunamis cause unimaginable havoc and are stark reminders of the uncontrollable chaos our planet can unleash.
The earthquake and tsunami that struck Japan in March 2011, for example, took the lives of nearly 16,000 people, caused a meltdown at the Fukishima Dalichi nuclear power plant and left an economic toll of many billions.
Such destructive waves can utterly overwhelm an area or a country not just with water but with economic, social and political devastation.
But as Richard Hamblyn demonstrates in this cultural, historical and scientific engagement with these deadly natural events, tsunamis remain little understood - their triggers, from undersea earthquakes to nuclear weapons testing, have only begun to be studied scientifically over the last fifty years.Tsunami explores how these treacherous sea-surges happen, what makes them so powerful, and what can be done to safeguard vulnerable coastlines. Hamblyn assesses their importance in tsunami-prone regions such as Japan, Hawaii and Chile, while also considering their significance in the more seismically stable western world, where their appearances are mostly limited to popular culture and blockbuster films.
From the legend of Atlantis to the violent tsunamis of the present day, this book casts new light on one of the world's most spectacular and destructive natural phenomena.
Information
Format: Paperback
Pages: 224 pages, 70 colour, 30 black & white
Publisher: Reaktion Books
Publication Date: 01/08/2014
Category: Popular science
ISBN: 9781780233475
Free Home Delivery
on all orders
Pick up orders
from local bookshops