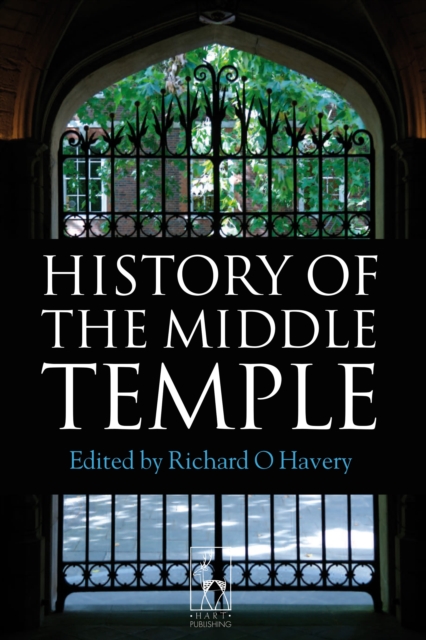 History of the Middle Temple
Hardback
Description
The history of the Middle Temple is a long and fascinating one.
Templars held the estate of the Temple from the twelfth century until their suppression in the early fourteenth century; thereafter the lawyers came.
The magnificent Tudor Hall of the Middle Temple was completed in 1574.
By Elizabethan times the Inns of Court were known colloquially as the Third University of England.
Many persons other than lawyers became members of Middle Temple - among them Sir Walter Raleigh, Elias Ashmole, Edward Hyde (Earl of Clarendon), William Congreve, Henry Fielding, Edmund Burke, William Cowper and William Makepeace Thackeray.
Another Middle Templar and explorer was Bartholomew Gosnold, discoverer of Cape Cod, who named a nearby island Martha's Vineyard in honour of his six-year-old daughter.
From those beginnings grew the thirteen American colonies, and in due course five Middle Templars signed the American Declaration of Independence on 4 July 1776.
Moreover, the US Constitution was drafted by a committee chaired by yet another Middle Templar, John Rutledge, who, along with six other Middle Templars, was among its 39 original signatories. The story of the Inn in modern times has seen it become one of the world's pre-eminent centres for legal education and practice.
This history of the Middle Temple, written by a team of eminent lawyers and legal historians, is the product of original research in the archives of the Middle Temple and will be a treasure trove of information about the Inn, its diverse history and influence.
Information
Format:Hardback
Pages:544 pages
Publisher:Bloomsbury Publishing PLC
Publication Date:10/06/2011
Category:
ISBN:9781841134215
Information
Format:Hardback
Pages:544 pages
Publisher:Bloomsbury Publishing PLC
Publication Date:10/06/2011
Category:
ISBN:9781841134215