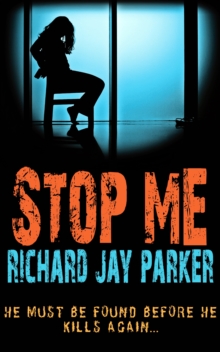 Description
This title is shortlisted for the CWA John Creasey New Blood Dagger 2010.
He must be found before he kills again - Leo Sharpe's life is shattered when his wife Laura suddenly disappears.
His desperate need to find her turns to obsession when he becomes convinced she's the latest victim of The Vacation Killer who has claimed eleven lives already - is Laura going to be the twelfth?
The MO is the same every time - a woman disappears and within hours inboxes around the world receive a threatening email.
A few days later, grim evidence of the victim's death is delivered to the police.
But in Laura's case, nothing is sent. Has the killer spared her life? Why? And for how long? For Leo, the clock is ticking - he needs to do everything in his power to stop the killer before it's too late.
Information
Format: Paperback
Pages: 336 pages
Publisher: Allison & Busby
Publication Date: 11/01/2010
Category: Crime & mystery
ISBN: 9780749007133
Free Home Delivery
on all orders
Pick up orders
from local bookshops
Reviews
Showing 1 - 2 of 2 reviews.
Review by 24girl
16/06/2015
I'm sure you've seen them. The emails that flood your inbox that say forward this to 10 people or something bad will happen to you. Well when Leo Sharpe gets an email from a man calling himself The Vacation Killer he deletes it just like most people do. What Leo doesn't know is that this email is real. The killer has kidnapped a woman and if the email doesn't get forwarded back to him within 10 days the woman will be murdered and evidence proving the death is sent to the police. But when Leo's wife disappears and the police receive an email from The Vacation Killer, Leo fears the worst. When 10 days pass and the police don't receive further evidence from the killer that Laura is dead, hope flares in him. Leo's life spirals out of control and he spends months searching for Laura. He even goes so far as to befriend a man who confessed to Laura's murder even though he's never left his home state of Louisiana. Will Leo ever learn the truth behind Laura's disappearance or will he become The Vacation Killer's next victim?Stop Me had me feeling like one big ball of nerves. The anticipation of who the real killer was and what would happen to Leo was mesmerizing and I just couldn't stop reading. The beginning of the book is a bit scattered but everything tightens up after the first third of the book and things really heat up with the last third. I highly recommend this one for anyone who loves thrillers.
Review by brokenangelkisses
16/06/2015
The dramatic title implies that a serial killer must be stopped, and is actually taunting or asking help from the authorities. I'll admit that I was intrigued, especially since the alternative book choice that month was a bit Agatha-Christie-esque. Previously a TV scriptwriter, script editor and producer, this is Parker's debut novel. Would I want to keep an eye out for this new writer?The premiseSo there's a killer who kidnaps women, but there's a neatly modern twist. You know those annoying chain emails? The ones that promise you'll suffer terrible luck in love/life/the afterlife if you don't forward them on to x number of people within 2 hours/3 days/a week? In Parker's novel, these emails are deadly serious."Forward this email to ten friends…if it ends up in my inbox within a week I won't slit the bitch's throat."Clear instructions and a threat that proves to be horridly true: as the emails continue to circulate, the police build up a nice collection of boiled jawbones as proof that the kidnapped women are dead. But then Leo Sharpe's wife Laura goes missing. The regular email from the charmingly nicknamed vk (the Vacation Killer) does the rounds, a week passes, and there are no bony mementoes sent to the police station. Could Laura still be alive?This is quite an interesting premise, even though I felt that the opening chapters were not brilliantly written. (It all began in too abstract a way for me; random emails and random recipients reacting to them. Give me a main character I can empathise with and quickly!) I was particularly intrigued by the idea that a serial killer would hold good on his promise. What could he possibly do with a woman he has now decided not to kill? How would she be living? Would he go on killing?The interest increased when Leo, withdrawn, depressed, and anxious for answers, becomes involved with another internet phenomenon: the blogger claiming to be something they're not. John Bookwalter, previously an ordinary American citizen, has already been dismissed by the police as a crank, but his website claims that he is the Vacation Killer – and he has a photograph of Laura that Leo's never seen before. Could he really have Leo's wife?The tension really builds quickly in the early chapters as the possibilities seem to become increasingly bizarre. It is easy to empathise with Leo as he reacts in a very human way to his loss, which is made all the more difficult by the not-knowing. Other characters are briefly introduced, but the real focus is on Leo and the reader follows his sluggish movements through the following months.Bizarre WorldThe novel lost its way for me when Leo travelled to America. The events and characters he met there seemed to be completely bizarre and ultimately the entire trip seemed like an unnecessary diversion. Sadly, I suspect that there really is such sickness in the world, but I didn't find it particularly convincing in the story – perhaps simply because I was appalled at the behaviour of certain characters.Eventually, Leo has his light bulb moment, which relieved me because I hate open ended 'who knows what really happened' endings. However, I found the ending rather ludicrous and the events depicted equal parts ridiculous and awkward. The final ending is what I would term a bodge job: the story stops mid-action and a brief webpage entry sums up the final events. I was frustrated and irritated by the ending, although I believe (judging by the reviews I have seen online) that I am nearly alone in my criticism. I say nearly because the other lady at my book group who read this thought it was even worse than I did!ConclusionsThe story is fast paced and there are some unpredictable twists and turns. The concept is an interesting one and the story reflects modern lifestyles and the way that sickness is able to spread and flower on the internet. It is frightening in its depiction of a grotesquely ambitious sociopath and sad in its believable portrayal of a man coping with loss. The writing is nothing special – the book is not particularly atmospheric or well written, but it isn't badly written either. There are some clunky cliff-hangers bolted on to the end of chapters, but they are surprisingly effective at creating a heart stopping moment. The conclusion is disappointing and I would have preferred it to be handled differently and more smoothly. Overall, it was readable and quite a page turner but I didn't enjoy it enough to be on the lookout for Parker's next novel.
Also by Richard Jay Parker