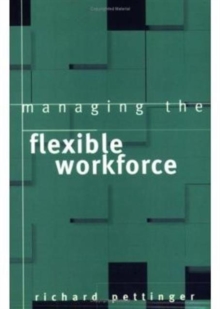 Managing the Flexible Workforce
Paperback / softback
Description
The average workforce today is far different to that of a few years ago.
Companies now employ more freelancers and temporary staff, while there is increased job-sharing and sub-contracting, not to mention more staff working from home.
This brings with it its own particular set of problems for managers.
Here, Richard Pettinger looks at the changing employment situation today and outlines what the flexible workforce is, what flexible working is and how to manage both successfully.
The text includes sections on conceptual aspects, motivations, empowerment, organizational streamlining, and management qualities and performance.