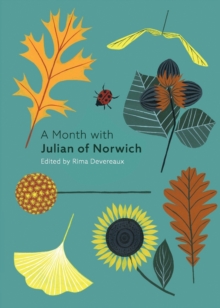 A Month with Julian of Norwich
Paperback / softback
Description
This short book contains 62 prayers and readings (one each morning and evening for a month).
It will help the reader to steep him- or herself in the writings and thoughts of this favourite spiritual writer, and the introduction will introduce Julian of Norwich's particular appeal.
The special angle unique to this series of books is the way they accompany the reader on a month-long journey with a favourite saint or writer.