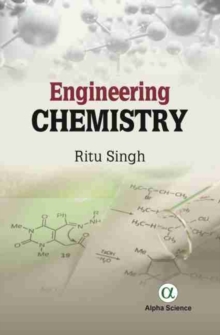 Engineering Chemistry
Hardback
Description
ENGINEERING CHEMISTRY presents the information in a pedagogically sound manner and is especially designed for students of B.Tech.
The book is divided into 13 chapters which presents a coherent and adequate coverage of various topics.
A balance between theoretical and applied aspects have been maintained.
After each chapter solved examples and exercise are given which would help in strengthening the theoretical concepts.
Subject matter has been presented in a very simplified and lucid manner and as comprehensively as possible.
Theoretical portions have been explained in simple language, clear style, together with large number of fully illustrated diagram which are neatly drawn. KEY FEATURES:* imparting intensive and extensive knowledge of the subject so that readers can understand the role of chemistry in the field of engineering. * developing analytical capabilities of students so that they can characterize, transform and use materials in engineering and apply knowledge gained in solving related engineering problems. * developing scientific reasoning in the students so that they can work with open and inquiring minds. * will enable the student to perform effectively and with confidence in the exams
Information
Format: Hardback
Pages: 300 pages
Publisher: Alpha Science International Ltd
Publication Date: 30/03/2019
Category: Chemistry
ISBN: 9781783323555