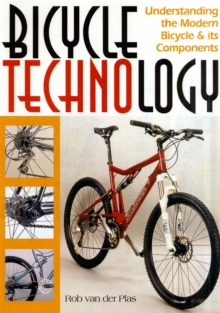 Bicycle Technology : Understanding the Modern Bicycle and it's Components
Hardback
Description
To get the maximum use and enjoyment out of your bicycle it is important to understand how it and its component systems work.
This book explains the bicycle's technical aspects and it covers all types of bicycles from mountain bikes to road bikes and racing bikes, and from folding bikes to tandems and recumbents.
The book explains what makes for a reliable frame, precise steering, effective brakes, efficient gears and low rolling resistance.
It explains how you can select and adjust the best components and accessories for the particular use you had in mind.
Illustrated with hundreds of clear and detailed photographs and diagrams, this is a readable resource for all serious cycle owners, and bicycle industry professionals.