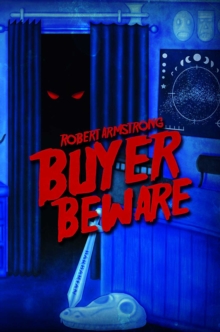 Buyer Beware
Paperback / softback
Description
The town of Slaughter's Hall is reeling in the aftermath of a mass murder in Carfax Cove, where the unbalanced Frankie Wall shot several people dead.
What made him do it? Nobody knows until a new shop opens in town, where you can have anything you want - for a price.
One by one the residents of Slaughter's Hall pay a visit to Mr U.R.
Payne's dusty domain and walk away with a bargain. Or so they think. As the all-important school play debut performance approaches, Gil's friends Bub, Brad, Zoe and Fleur begin to withdraw from normal life, and streetwise Gil begins to wonder just how badly they have 'sold out'.
Is 'Caveat Emptor' just a whimsical, innocent junk shop or something far more sinister?
Gil and the people of Slaughter's Hall are about to find out...
Free Home Delivery
on all orders
Pick up orders
from local bookshops