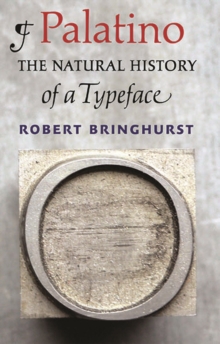 Palatino : The Natural History of a Typeface
Hardback
Description
Palatino is probably the most widely known and used of all Zapf faces.
Trace its development, with all its infinite permutations, and often invisible refinements, through a long and fascinating history.
Included is an eight page letterpress signature, printed in one color directly from handset foundry and Linotype hot metal.If you want background, it is all here, in encompassing detail: a fully illustrated account of Palatino and its extended family.
But beyond that, the book is an argument, and a convincing one, that artists who create letters can, and should, be judged by the same standards and held in the same esteem as composers who write music and artists who paint on canvas.
Free Home Delivery
on all orders
Pick up orders
from local bookshops