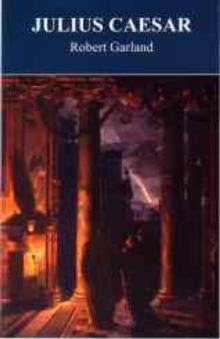 Description
Julius Caesar was, as this book maintains, quite simply the most famous Roman who ever lived.
His influence endures to the present day: in our 'Julian' calendar of 365.25 days, which he introduced; in the geographical entity we call France, whose boundaries he established; and, thanks to his 'invasion' of 55 BCE, his is virtually the earliest familiar name in the history of Britain.
This introductory book seeks to explore the many facets of his complex character - his vanity and his vitality, his charisma and his cruelty.
It seeks to set his astounding career and accomplishments against the background of late republican Rome, so enabling the reader to understand not only Caesar himself but also the violent and destructive world in which he grew up.
It traces in detail the sources of his phenomenal rise to power and the deep unpopularity which ultimately made him 'one of the loneliest men alive'.
Garland pays particular attention to the day of Caesar's death, which can, like no other day of the ancient world, be re-constructed on an almost hour-by-hour basis.
Caesar's powerful legacy is also examined, as is his 'reception' in European thought and culture from antiquity to the present day in a variety of media, including epic poetry, drama, fiction and film.
The book includes a guide to further reading.
Information
Format: Paperback
Pages: 140 pages
Publisher: Liverpool University Press
Publication Date: 01/06/2004
ISBN: 9781904675020
Free Home Delivery
on all orders
Pick up orders
from local bookshops
Also in the Bristol Phoenix Press Greece and Rome Live series | View all