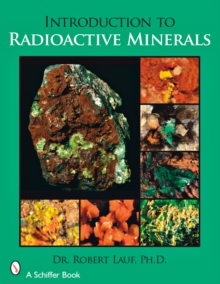 Introduction to Radioactive Minerals
Paperback / softback
Description
Collectors have long admired uranium and thorium minerals for their brilliant colors, intense ultraviolet fluorescence, and rich variety of habits and associates.
Radioactive minerals are also critically important as our source of nuclear energy.
Understanding them is crucial to the safe disposal of radioactive waste. \nThis book provides a systematic overview of the mineralogy of uranium and thorium, generously illustrated with nearly 200 color photos and electron micrographs of representative specimens.
Includes an historical discussion of the discovery of radioactive elements and the development of uranium and thorium ore deposits, a discussion of the geochemical conditions that produce significant deposits, and a description of important localities, their geological setting and history. \nMajor occurrences of interest to mineral collectors are arranged geographically.
The minerals are arranged systematically, to emphasize how they fit into chemical groups, and for each group a few minerals are selected to illustrate their formation and general characteristics. \nWith the resurgence of interest in nuclear power, this book is an invaluable guide for mineral collectors as well as nuclear scientists and engineers interested in radioactive deposits.
Information
Format: Paperback / softback
Pages: 144 pages, 196 color & b/w photos
Publisher: Schiffer Publishing Ltd
Publication Date: 10/01/2008
Category: Mineralogy & gems
ISBN: 9780764329128