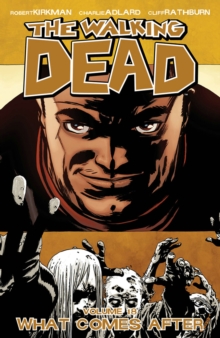 The Walking Dead Volume 18: What Comes After
Paperback / softback
Description
The world we knew is gone. The world of commerce andfrivolous necessity has been replaced by a world of survival and responsibility. An epidemic of apocalyptic proportions has swept the globe, causing the dead torise and feed on the living.
In a matter of months society has crumbled: nogovernment, no grocery stores, no mail delivery, no cable TV.
In a world ruledby the dead, the survivors are forced to finally startliving. Following the events of "Something to Fear," Rick and theother survivors start their new life under Negan and the Savior's rule...but noteveryone agrees to go along.
Also, who is Ezekiel? And why does he have a tiger?Collects The Walking Dead#103-108.
Information
Format:Paperback / softback
Pages:136 pages
Publisher:Image Comics
Publication Date:18/06/2013
Category:
ISBN:9781607066873