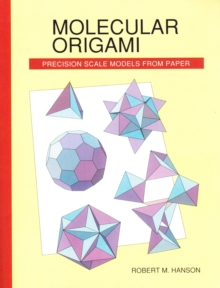 Molecular Origami : Precision scale models from paper
Book
Description
This is a fun, hands-on guide to understanding the basicstructure and chemistry of matter.
Drawing on the Japanese art ofpaperfolding, the book provides rip-out patterns for 124molecules, along with easy instructions for folding them intoscale models, many of which are three-dimensional.
The moleculesprogress from simple ones like methane to more exotic structuressuch as quartz and buckminsterfullerenes.
Questions anddiscussions are included.
Information
Format:Book
Pages:255 pages
Publisher:University Science Books,U.S.
Publication Date:22/05/1995
Category:
ISBN:9780935702309