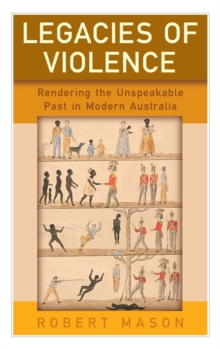 Legacies of Violence : Rendering the Unspeakable Past in Modern Australia
Hardback
Description
Whether in the form of warfare, dispossession, forced migration, or social prejudice, Australia's sense of nationhood was born from-and continues to be defined by-experiences of violence.
Legacies of Violence probes this brutal legacy through case studies that range from the colonial frontier to modern domestic spaces, exploring themes of empathy, isolation, and Australians' imagined place in the world.
Moving beyond the primacy that is typically accorded white accounts of violence, contributors place particular emphasis on the experiences of those perceived to be on the social periphery, repositioning them at the center of Australia's relationship to global events and debates.