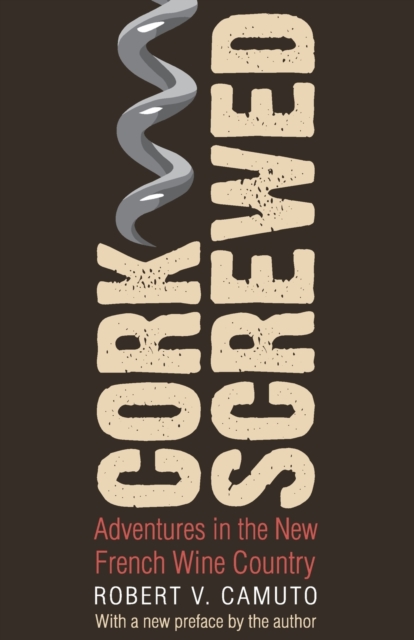 Corkscrewed : Adventures in the New French Wine Country
Paperback / softback
Part of the At Table series
Description
Robert V. Camuto's interest in wine turned into a passion when he moved to France and began digging into local soils and cellars.
Corkscrewed recounts Camuto's journey through France's myriad regions-and how the journey brought about a profound change in everything he believed about wine.
The world of great wines was once dominated by great Bordeaux chateaux.
As those chateaux were bought up by moguls and international corporations, the heart of French winemaking moved into the realm of small producers, whose wines reflect the stunning diversity of regional environment, soil, and culture-terroir.
In this book we follow Camuto across France as he works harvesting grapes in Alsace, learns about wine and bombs in Corsica, and eats and drinks his way through the world's greatest bacchanalia in Burgundy.
Along the route he discovers a new generation of winemakers who have rejected chemicals, additives, and technologically altered wines.
His book charts an odyssey into this new world of French wine, a world of biodynamic winegrowing, herbal treatments, lunar cycles, and grape varieties long ago dismissed as "difficult." A celebration of the diversity that makes French wine more than a mere commodity, Camuto's work is a delightful look beyond the supermarket to the various flavors offered by the true vintners of France.
Information
Format:Paperback / softback
Pages:216 pages, 14 photographs, 1 map, 1 appendix
Publisher:University of Nebraska Press
Publication Date:01/06/2010
Category:
ISBN:9780803229785
Information
Format:Paperback / softback
Pages:216 pages, 14 photographs, 1 map, 1 appendix
Publisher:University of Nebraska Press
Publication Date:01/06/2010
Category:
ISBN:9780803229785