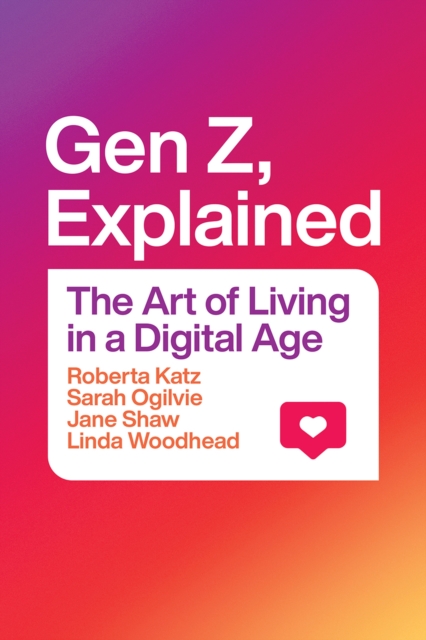 Gen Z, Explained : The Art of Living in a Digital Age
Hardback
Description
Born since the mid-1990s, Generation Z is the first generation never to know the world without the internet, and it is the most diverse generation yet.
As Gen Z starts to emerge into adulthood and enter the workforce, what do we really know about them? And what can we learn from them? Gen Z, Explained is the authoritative portrait of this significant generation.
It draws on extensive interviews that display this generation's candor, surveys that explore their views and attitudes, and a vast database of their astonishingly inventive lexicon to build a comprehensive picture of their values, daily lives, and outlook.
Gen Z emerges here as an extraordinarily thoughtful, promising, and perceptive generation-one that is sounding a warning to their elders about the world around them of a complexity and depth the "OK, Boomer" phenomenon could only suggest. Much of the existing literature about Gen Z has been highly judgmental.
In contrast, this book provides a deep and nuanced understanding of a generation facing a future of enormous challenges, from climate change to civil unrest.
What's more, they are facing this future head-on, relying on themselves and their peers to work collaboratively to solve these problems.
As Gen Z, Explained shows, this group of young people is as compassionate and imaginative as any that has come before, and understanding the way they tackle issues may enable us to envision new kinds of solutions.
This portrait of Gen Z is ultimately an optimistic one, suggesting they have something to teach all of us about how to live and thrive in this digital world.
Information
Format:Hardback
Pages:288 pages
Publisher:The University of Chicago Press
Publication Date:15/11/2021
Category:
ISBN:9780226791531
Other Formats
Paperback / softback from £12.99
Information
Format:Hardback
Pages:288 pages
Publisher:The University of Chicago Press
Publication Date:15/11/2021
Category:
ISBN:9780226791531