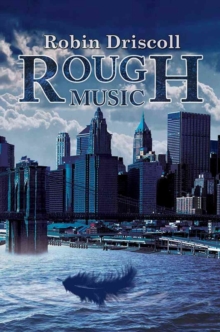 Rough Music
Paperback / softback
Description
25 million missing. A Russian hitman getting closer. And an oddly elusive blue-tailed falcon. Rab MacBain is in trouble. He's stolen money from the Russian mob, his girlfriend is apparently sleeping with his boss...and there's Stink Bug, a hitman, who is seeking to acquaint the Scottish-American banker with his Russian-made weapon.
Returning to his birthplace on the remote Scottish island of Garg, Rab unravels his own family mystery before gaining the trust - and the support - of the locals.
But what will happen when his past life laps at the shore of his new home? And can his new plans really help to save the island and himself?
Robin Driscoll, of Alas Smith and Jones and the Mr Bean series of films and animations, brings his own sense of zany humour to his first novel, Rough Music, a veritable mash-up of City bankers and salty-dogs with a hint of Russian thrown in for taste. "A cracking breathless plot with every sentence stiletto-heel sharp and witty." Richard Curtis, writer of Blackadder and Love Actually "A subtle, slick, swift-moving journey into the sinister shadowlands of finance and corruption. [...] moves so easily between different worlds, be it nature's wilderness or the more dangerous badlands of our cities."Paul Doherty OBE, author of the Brother Athelstan and Hugh Corbett mystery novels
Information
Format: Paperback / softback
Pages: 302 pages
Publisher: Austin Macauley Publishers
Publication Date: 31/05/2017
Category: Thriller / suspense
ISBN: 9781787100022
Free Home Delivery
on all orders
Pick up orders
from local bookshops