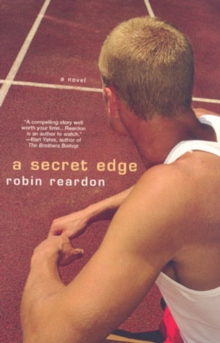 Information
Format: Paperback
Pages: 304 pages
Publisher: Kensington Publishing
Publication Date: 08/07/2007
ISBN: 9780758219275
Free Home Delivery
on all orders
Pick up orders
from local bookshops
Reviews
Showing 1 - 2 of 2 reviews.
Review by Bembo
16/06/2015
Young Jason Peele lives with his aunt an uncle, his parents having been killed when he was two, but he is confused as his dreams centre on boys and not girls. At sixteen years old he is perhaps an average student and not the most popular, but he enjoys English Lit and he excels at athletics, particularly running. It is while training for an upcoming inter-schools competition that he notices Raj, a particularly lithe and good looking coloured student practicing the high jump. He makes himself known to Raj who has recently arrived from India, and soon the two fall in love, but all is not plain sailing. Raj, a year older than Jason, soon seduces him, but then proves to be something of an enigma seeming at times distant and aloof and leaving Jason uncertain as to where he stands. Jason also has to contend with bullying, particularly involving a one time friend who has now turned against him. Then there is Robert, a quiet homely looking student who rescues Jason from his attackers and then seeks his help with school work as well as guidance dating girls. As a result Jason finds himself on a double date with Robert and two girls, adding to is confusion. To compound his problems he is flattered by sudden attentions of fellow student and athlete Norm, coming from the wealthy side of town, who also falls for him. Jason has to contend with all these problems including coming out to his aunt and uncle, sending his emotions into turmoil at the time of his training for his all important athletics; but he remains remarkably well balanced and positive, proving a perfect role model for other youths similarly confused about their sexuality. It is a little patronising in tone at times, even slipping in advice on preparing English assignments in addition to the handling of gay issues. It does however deliver a clear moral message, and Jason as a character comes across convincingly, not perfect but very likeable, willing to learn and help to others, and particularly demonstrating a good balance of appropriate pride and humility. That aside it is a very warm and touching love story and Jason comes out of it well proving that honesty is the best approach, and showing that whatever problems there are, there are always more then enough positive points to counter them. Jason tells his tale frankly and with wit and humour; an enjoyable and rewarding read, and a heart warming love story.
Review by markprobst
16/06/2015
A coming out story with realistic modern themesThe book I read previous to A SECRET EDGE was somewhat of a deep and arduous task, so it came as a great relief to next read something light and diverting. A SECRET EDGE is a contemporary high school coming out story - I know, like we don't have enough of THOSE. But what makes this one stand out from the myriad of others is that Robin Reardon has written something that teenagers of today might actually relate to. Instead of the normal torment and angst and parents who don't understand, Reardon has given us characters that are much truer to today's situations. When Jason, an orphan being raised by his aunt and uncle, comes out to them; his aunt startles him by saying she already knew - a common reaction nowadays. His uncle takes it a little harder but quickly comes around to acceptance. The scenario of tolerance is more realistic than it would have been when I was a teenager some 25 years ago and I really believe that makes the story more relatable to teenagers today dealing with these issues. Don't get me wrong, Reardon doesn't skirt the issue of homophobia and gay-bashing, it's just not as prominent. Reardon's writing style is very enjoyable. Jason is a smart kid, and he displays a lot of wit in sorting out his confusion. I found myself laughing out loud numerous times. There's a bit of sex too. It comes nowhere close to being erotica, but for a book marketed to gay teens, I was a little surprised at the somewhat explicit sexual descriptions. When I was sixteen, I would have felt very uncomfortable and guilty reading those passages, but that was then, today's teenagers might not even bat at eye at it. So whether you're a teenager who is struggling with your orientation or an adult who enjoys light romantic coming out stories, a SECRET EDGE will fit the bill.