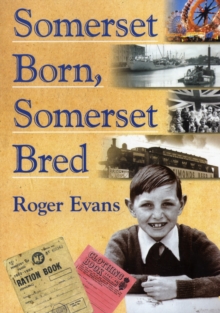 Somerset Born, Somerset Bred
Paperback / softback
Description
We could ride our bikes and not worry about cars or lorries.
Our food was fresh and locally-grown, and bodily we were allowed, nay even encouraged, to catch every available ailment to ensure we built up our immunities.
Nothing was wasted. Even the language was different. Those were the days when being gay was being happy, when a website was a spider's home and a Big Mac was an extra large raincoat.
Oh, happy days!.A whole host of characters come to life on the page, from Mr Irish, the fishmonger, Bert Hole, the grocer, to Buster Hawkins the milk man and 'Bonzo' the English master who used to enjoy a lunctime tipple.
The book celebrates the simple pleasures of life before 24-hour television, all-night shopping and computer games.
Information
Format:Paperback / softback
Pages:96 pages, illustrations
Publisher:Countryside Books
Publication Date:19/09/2011
Category:
ISBN:9781846742606