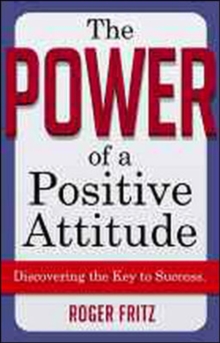 The Power of A Positive Attitude. Your Road to Success.
Hardback
Description
Attitude affects every facet of of our lives-from theway we handle stress to how we communicate inour everyday lives.
The way we view difficulties andsetbacks can make the difference between success orfailure.
Roger Fritz has devoted his career to helpingpeople overcome obstacles and achieve their goals bychanging their outlook on life.
In The Power of aPositive Attitude, he shows readers how to develop adeeper understanding of the affects of their attitudeand how it influences not only their performance butthe results achieved by others.
Now, everyone canlearn to defy obstacles, overcome misfortune, andincrease their ability to succeed.Life-affirming and authoritive, this is an invaluable bookthat will empower anyone to face life with confidenceand joy
Free Home Delivery
on all orders
Pick up orders
from local bookshops